task
alfa romeo needed to make a big statement to reintroduce itself to the united states marketplace. as a side project, i was asked to find out how alfa romeo could follow in its fca sister companies' footsteps (dodge ram - god made a farmer and chrysler - imported from detroit).
defining the problem
it was not the best time for taking a big cultural stance like the two ads mentioned above did. any and everything quickly became politically divisive. so, this campaign needed to be rooted in non-negotiable human truths.
i knew the solution existed in having a deep understanding of and finding an overlap in the values of the brand, the consumer, and the united states.
the solution
driven
stories of ambition told through experiences of successful immigrants to the united states paralleling alfa romeo's ambitious story of building and sharing the best car.
included in the messaging, the human desires for freedom, control, and self-expression.
below is the full strategy deck presented to the strategist on the account: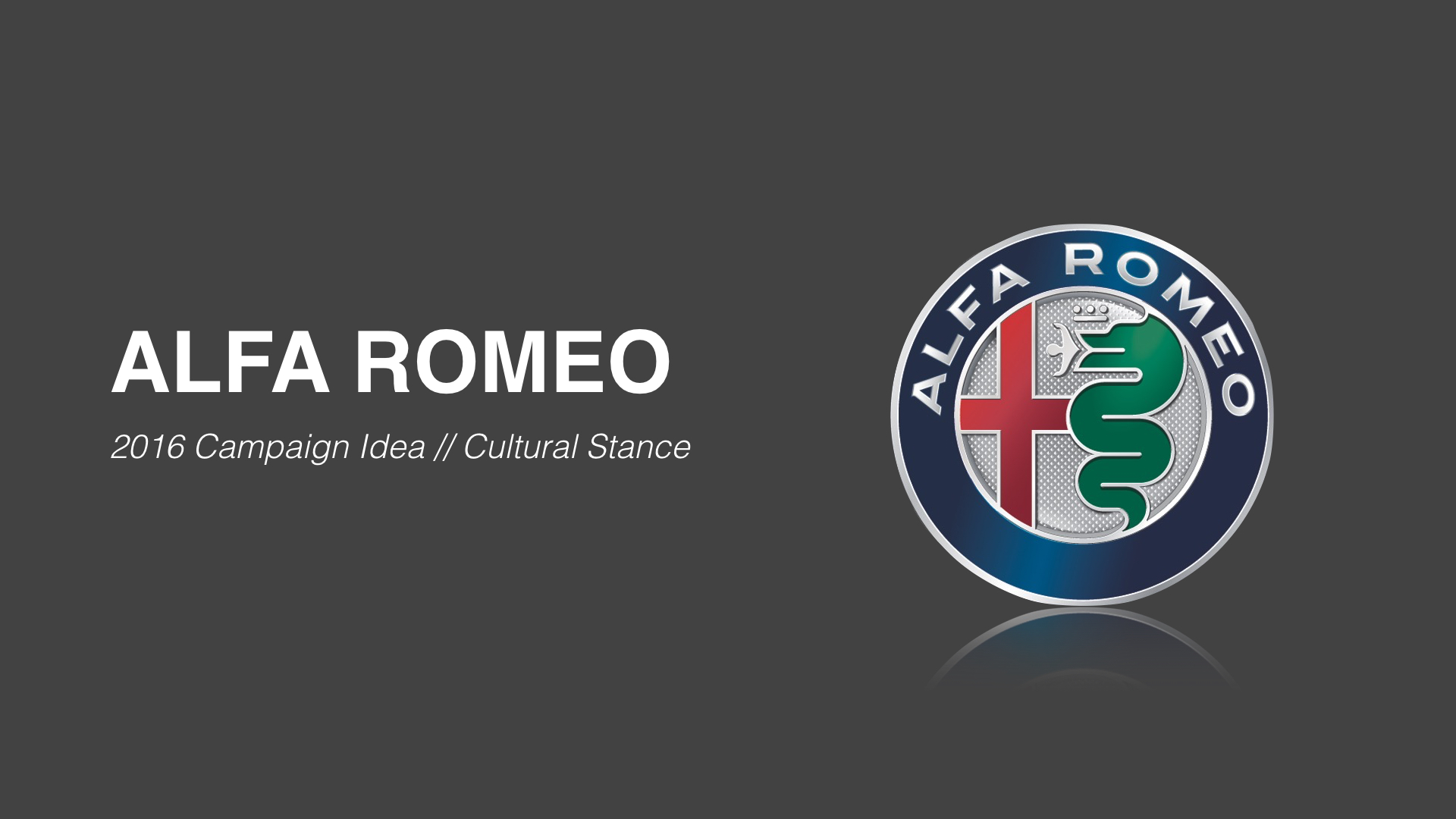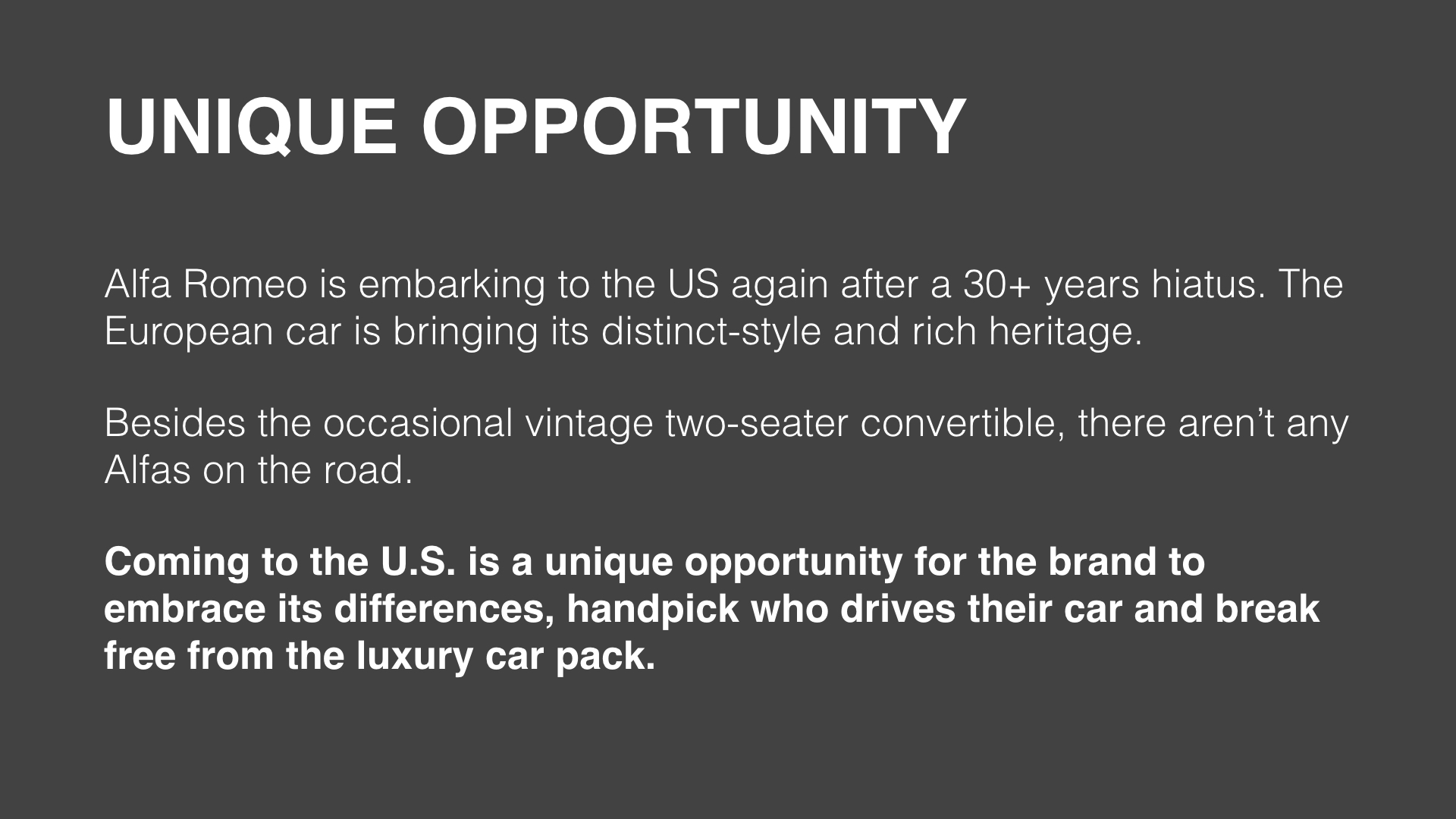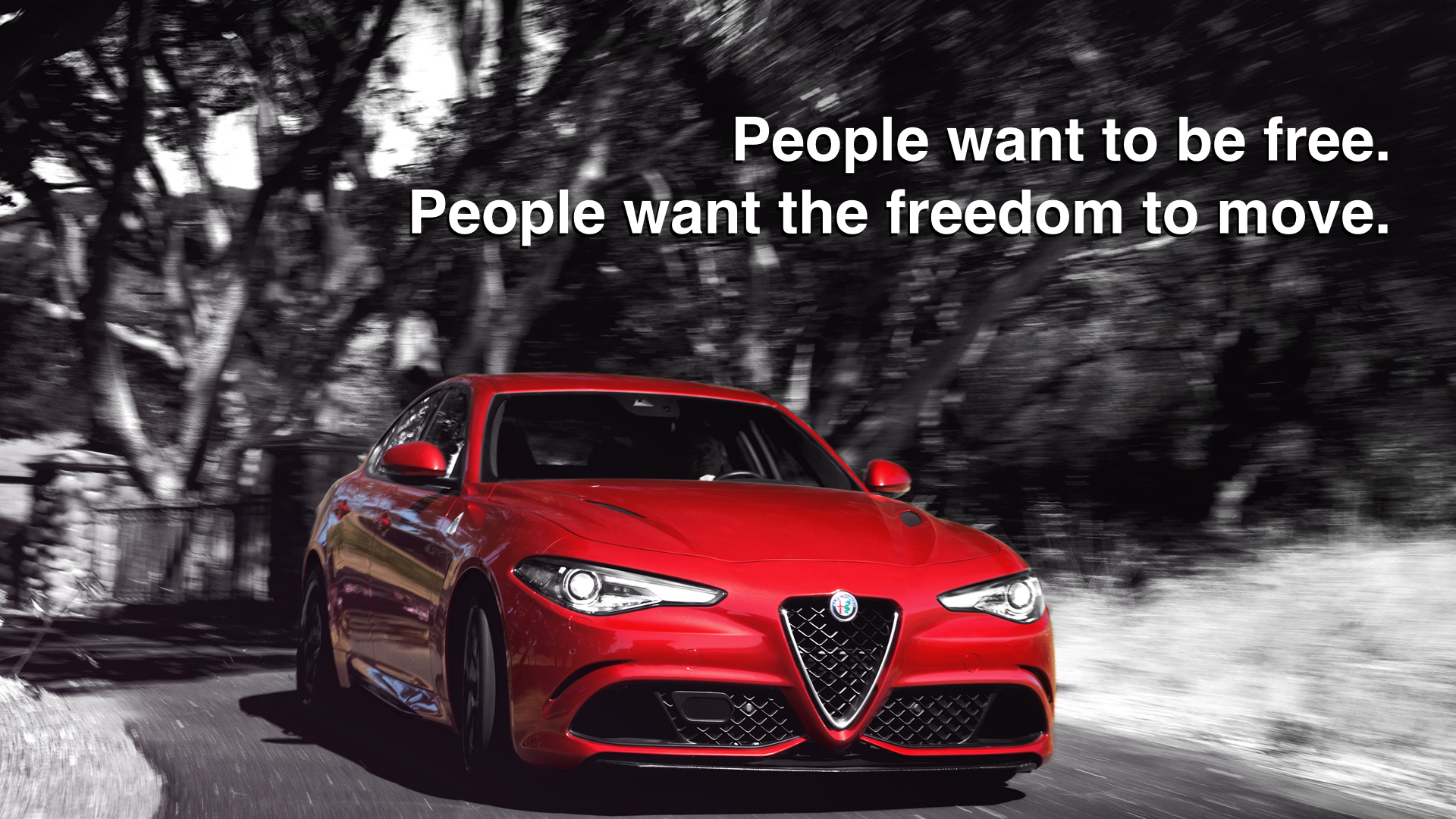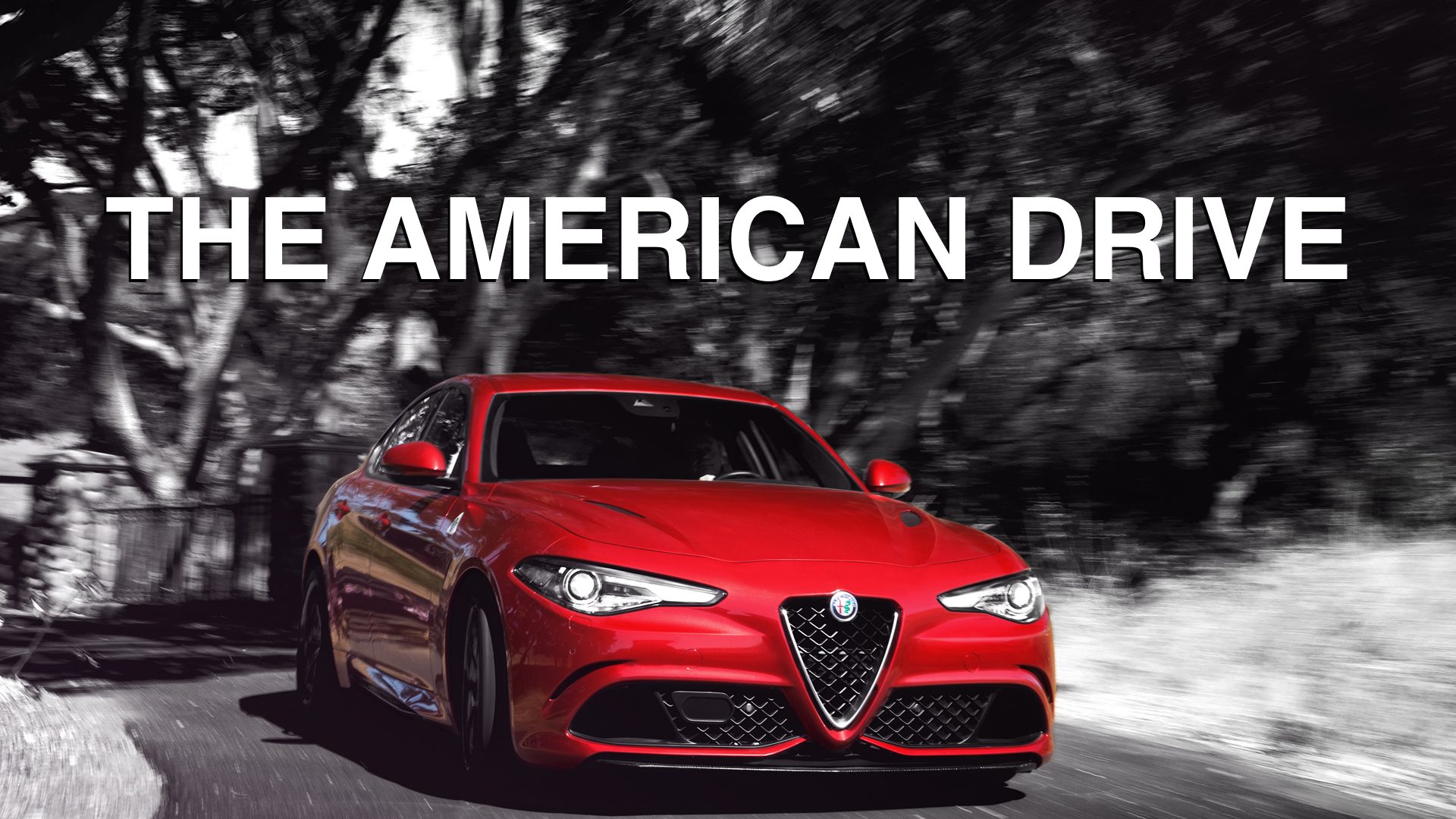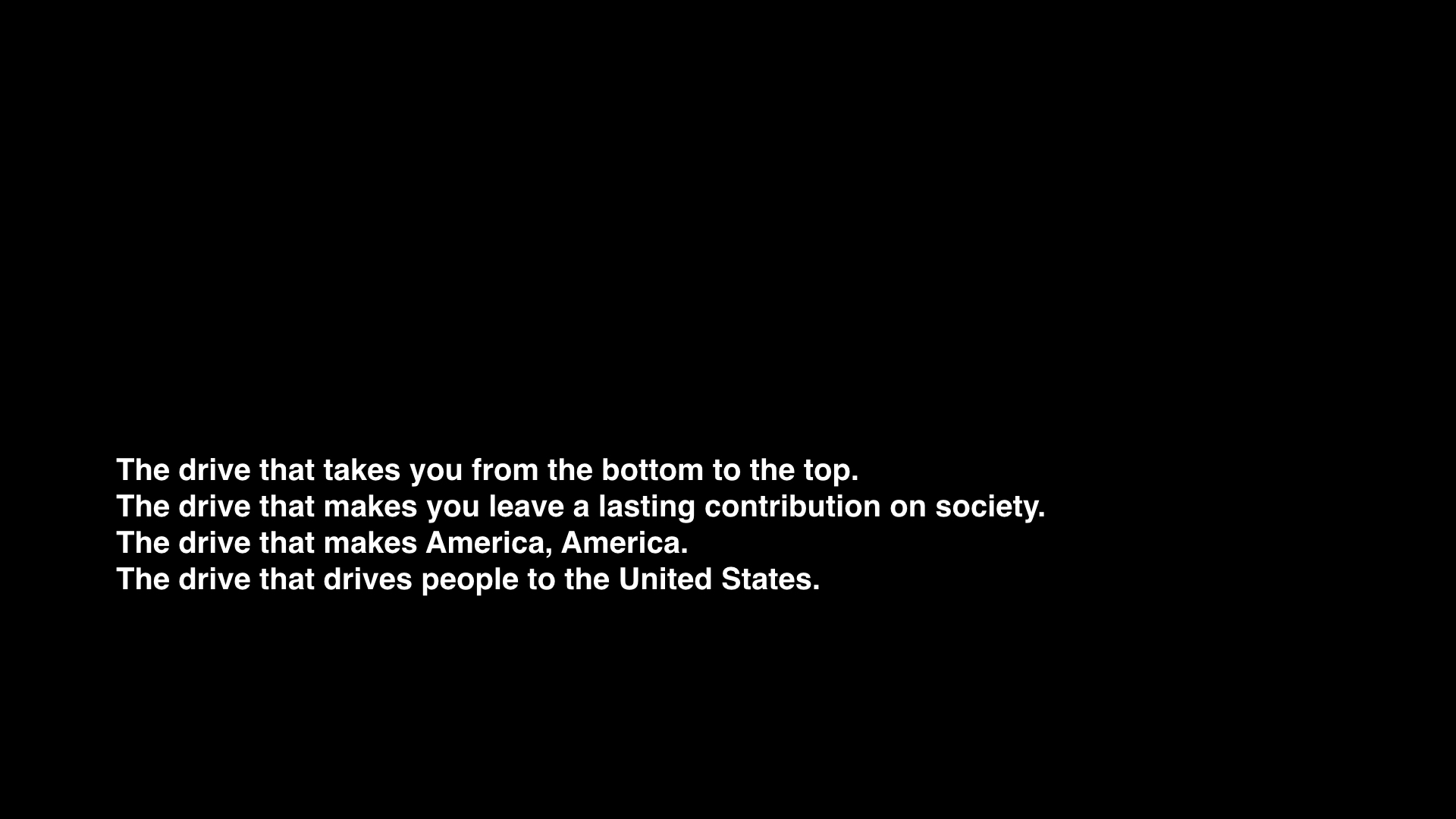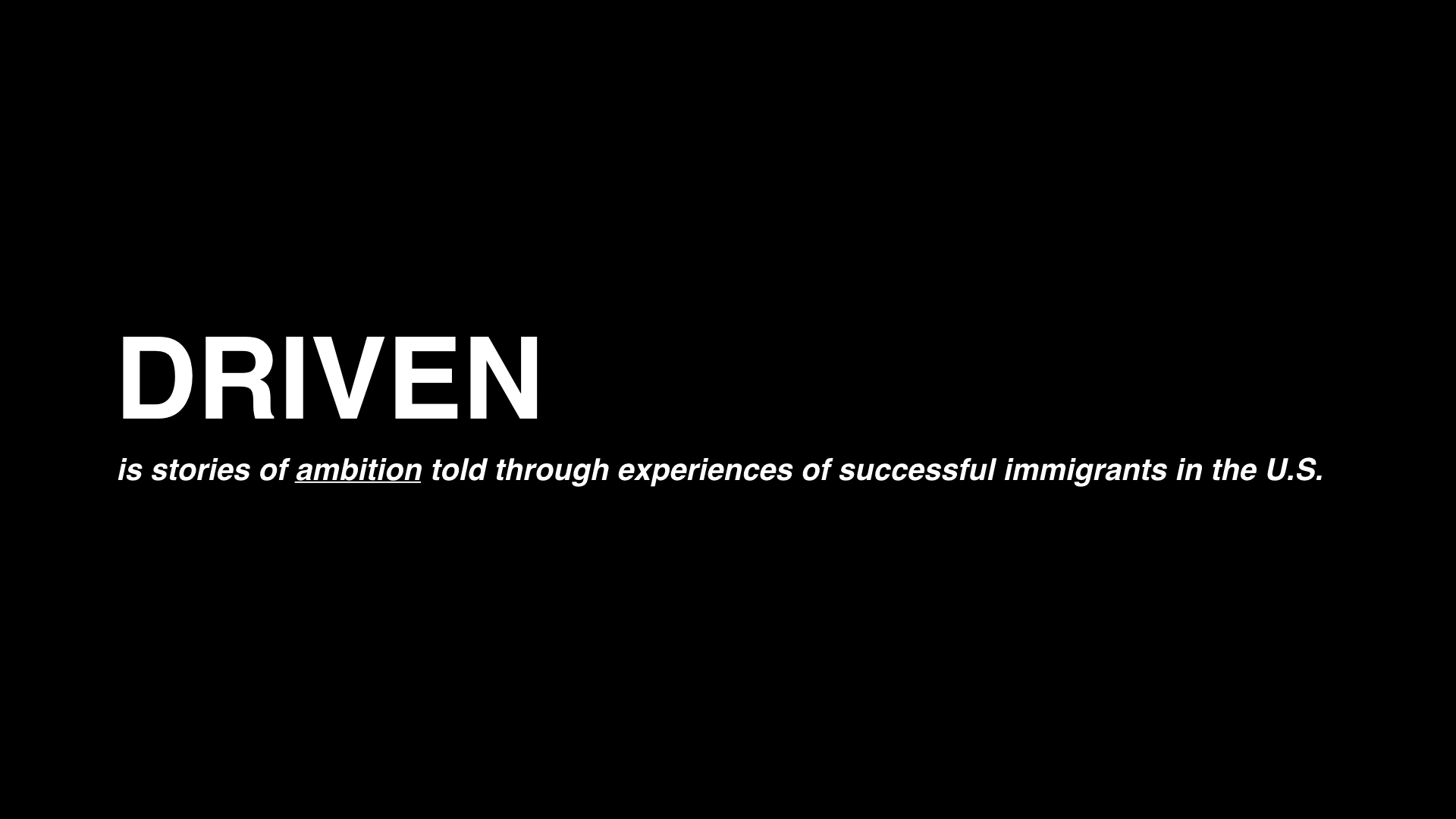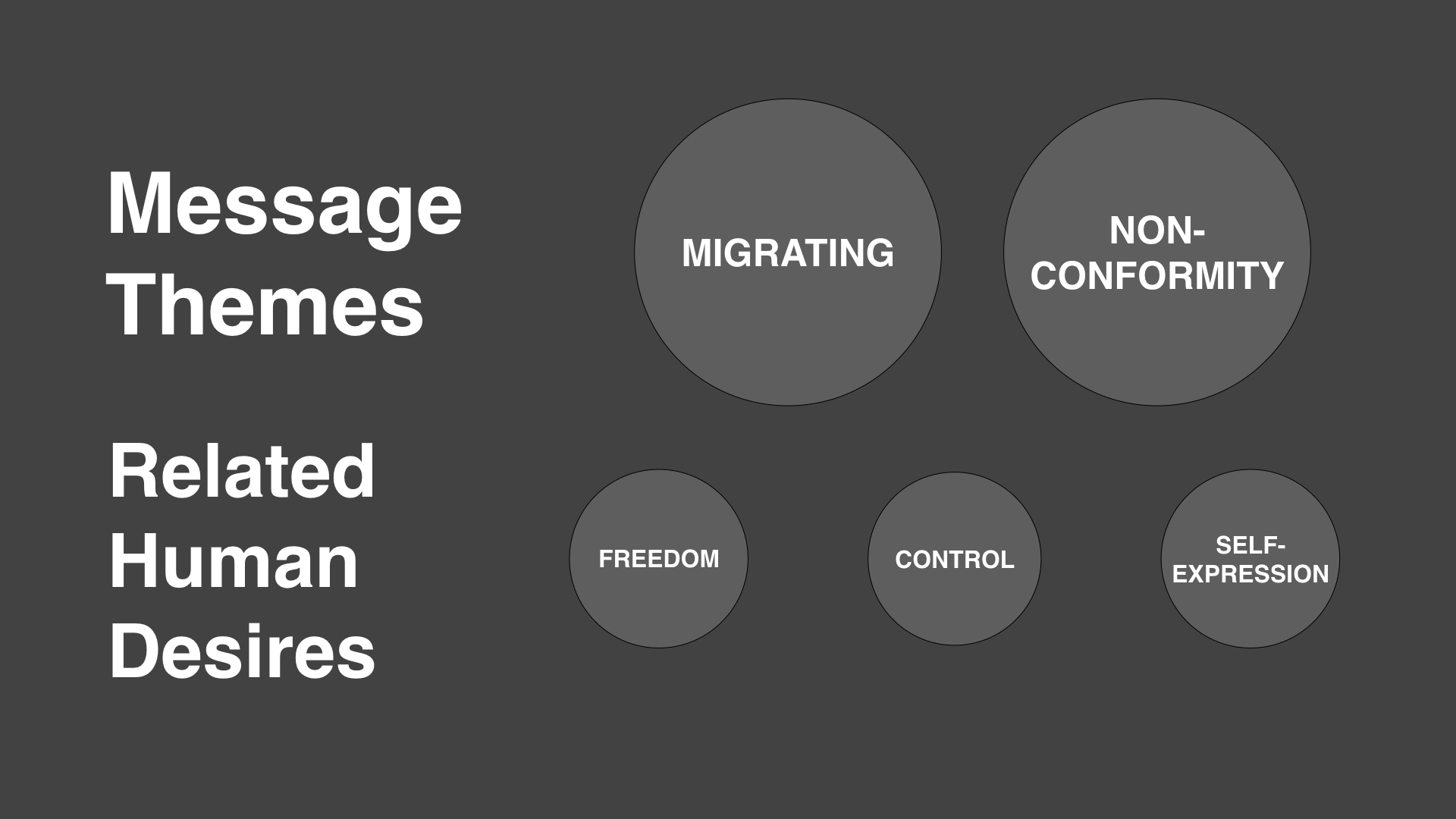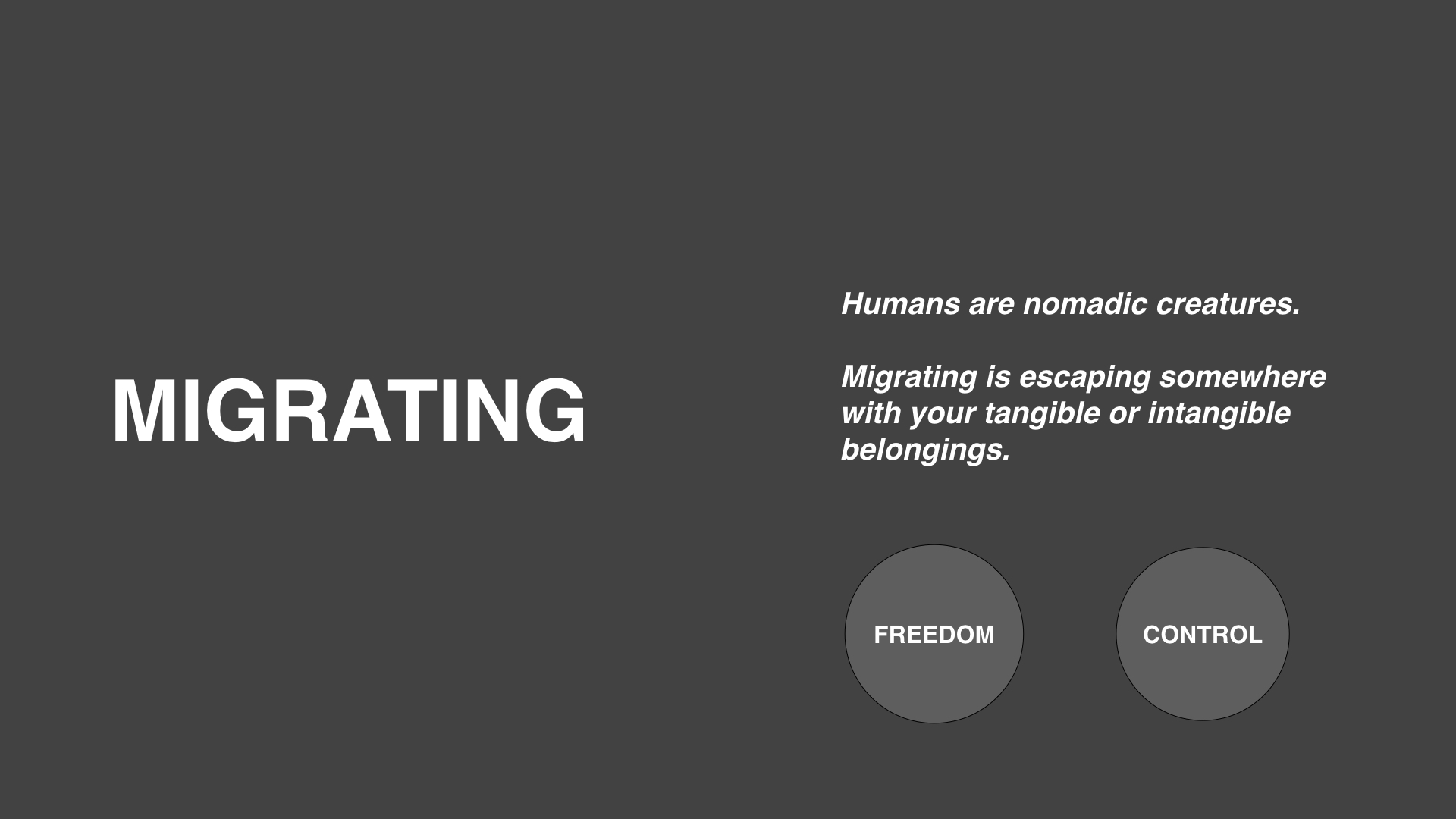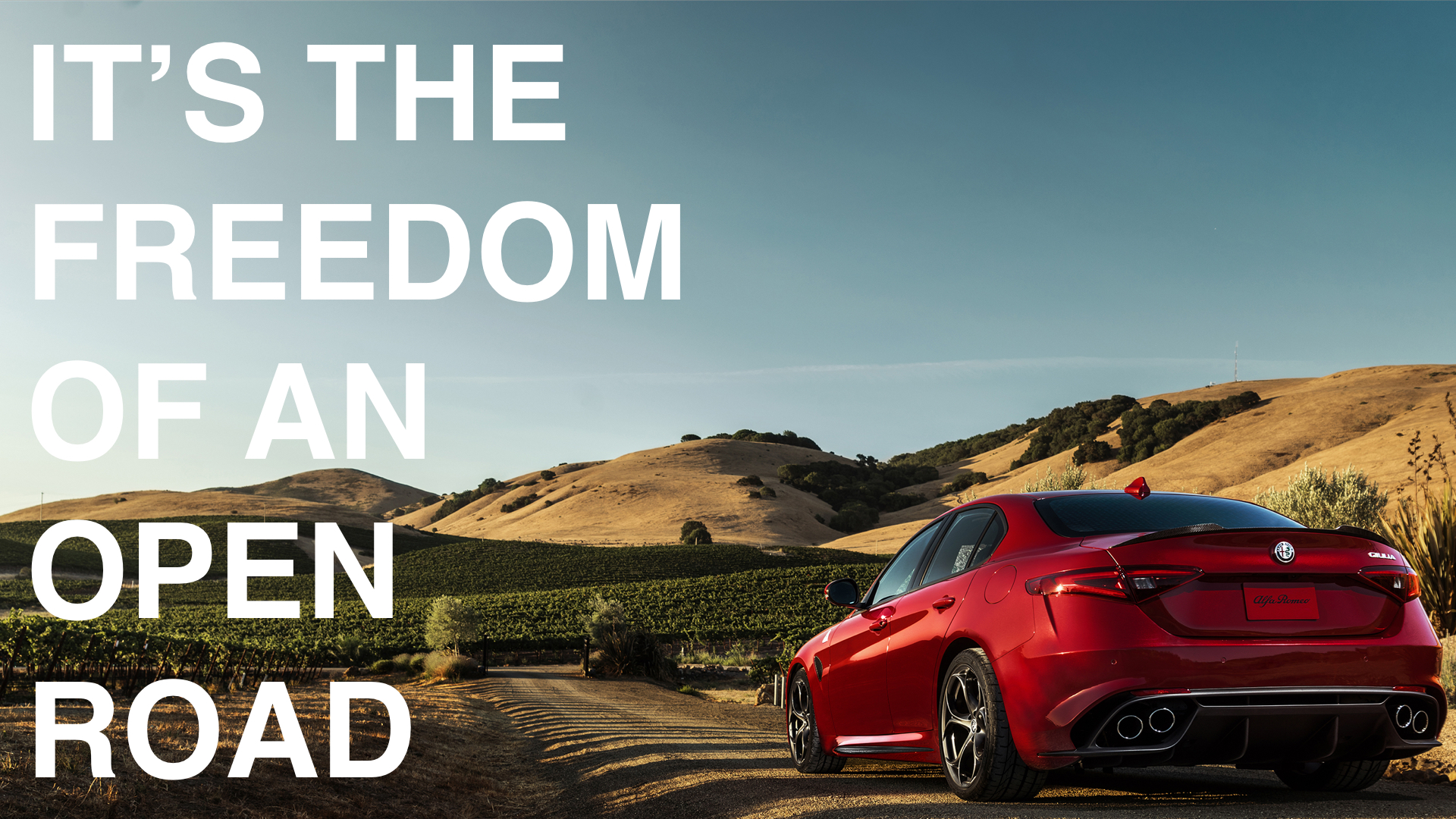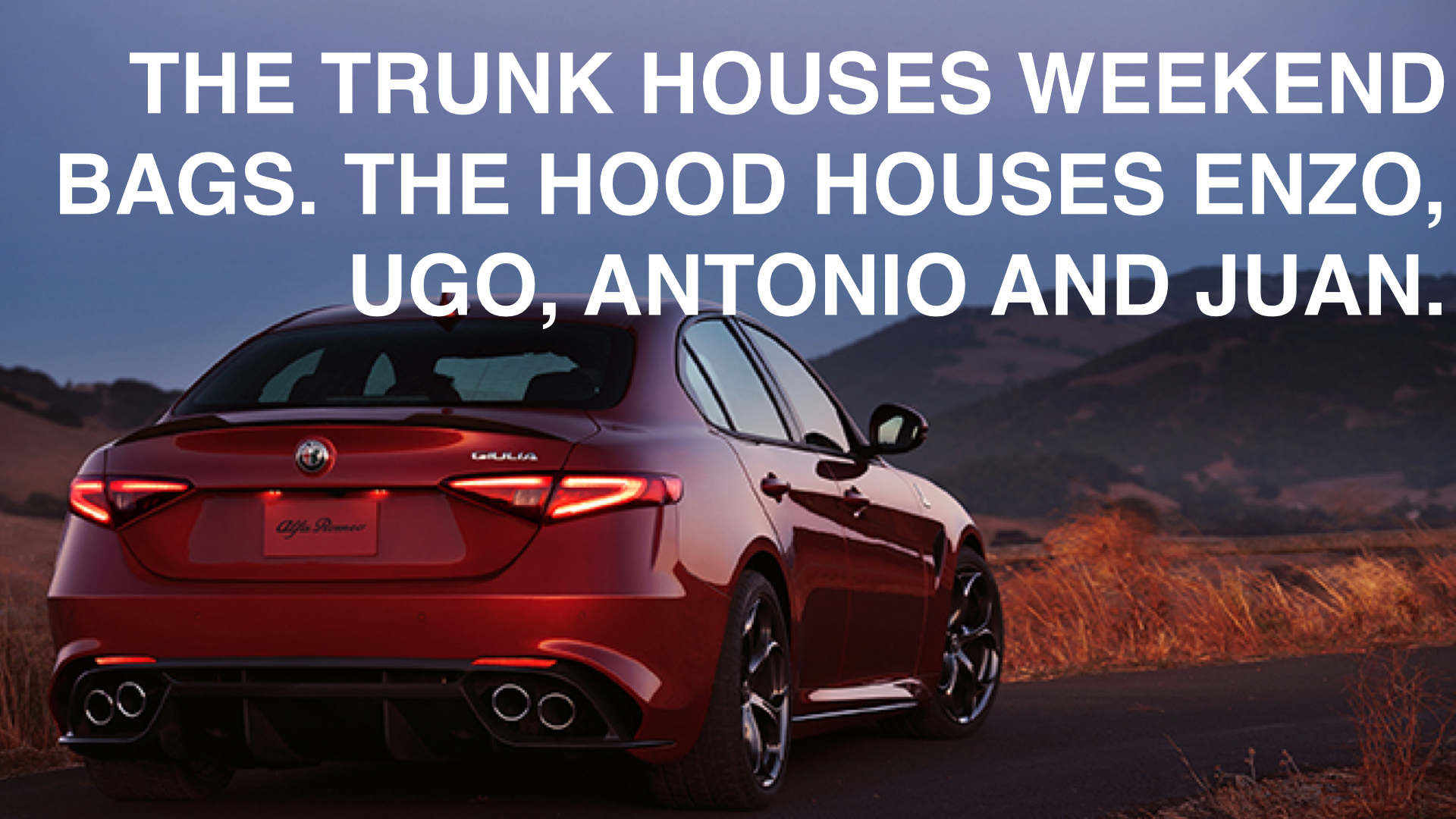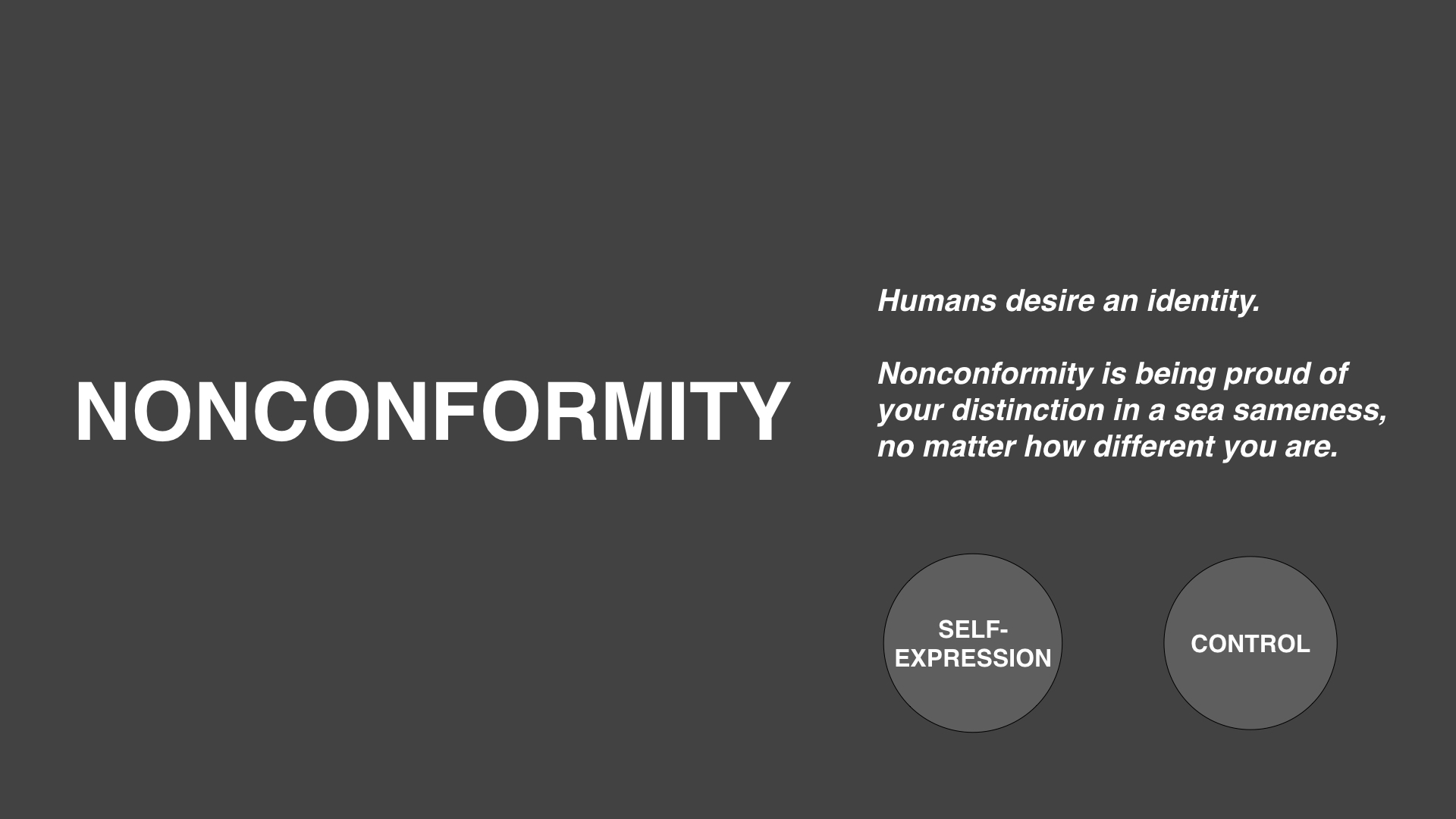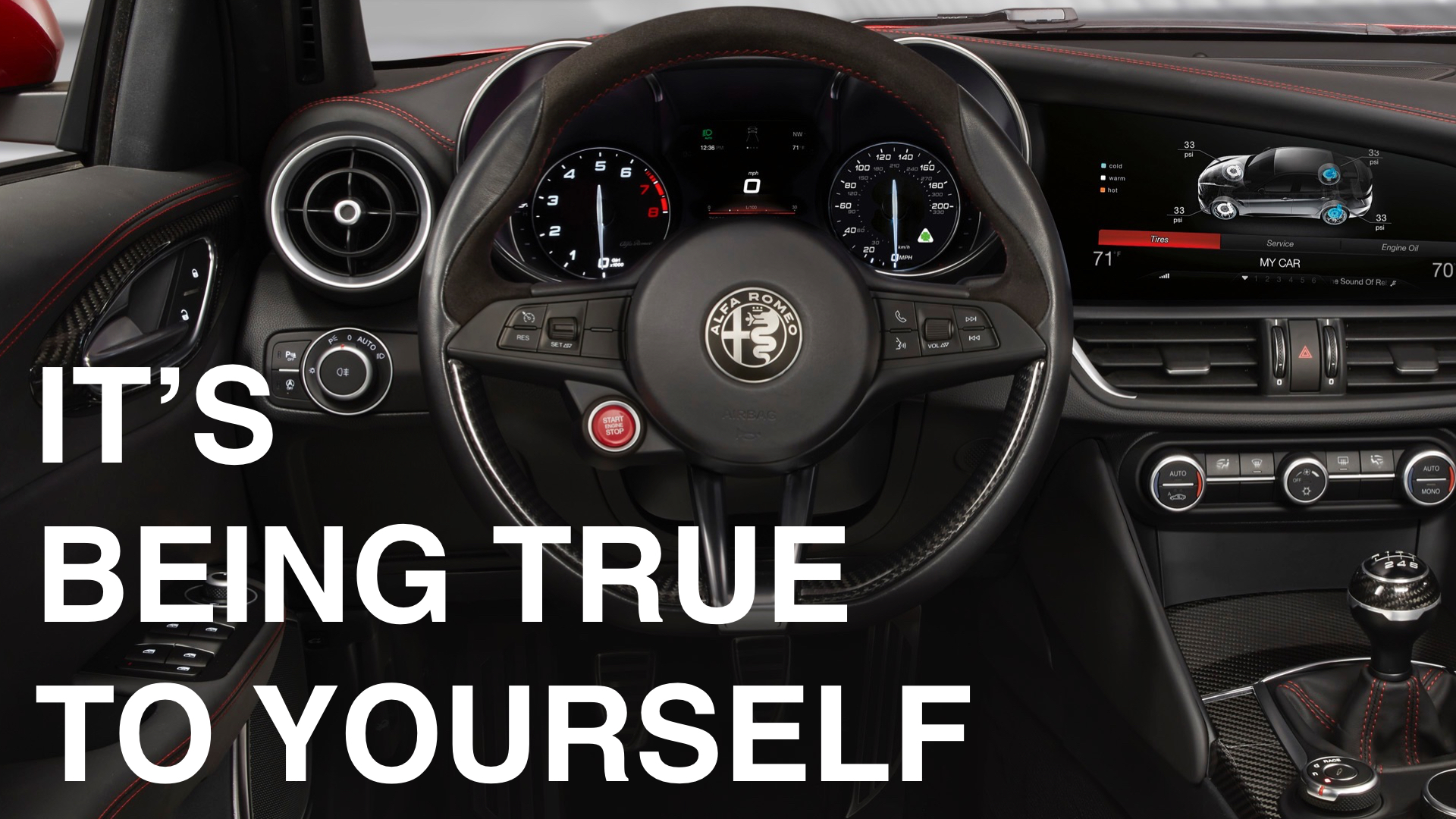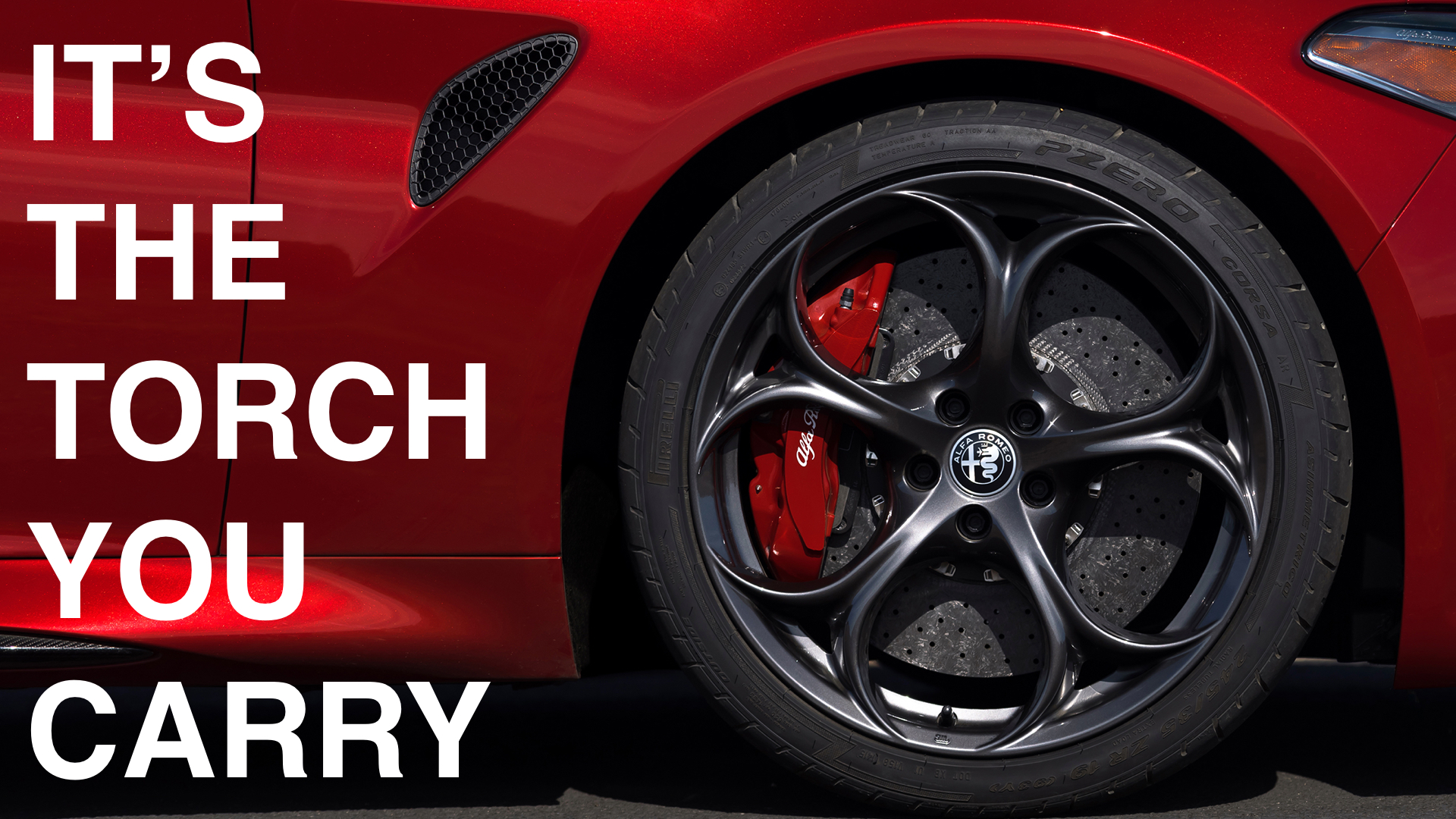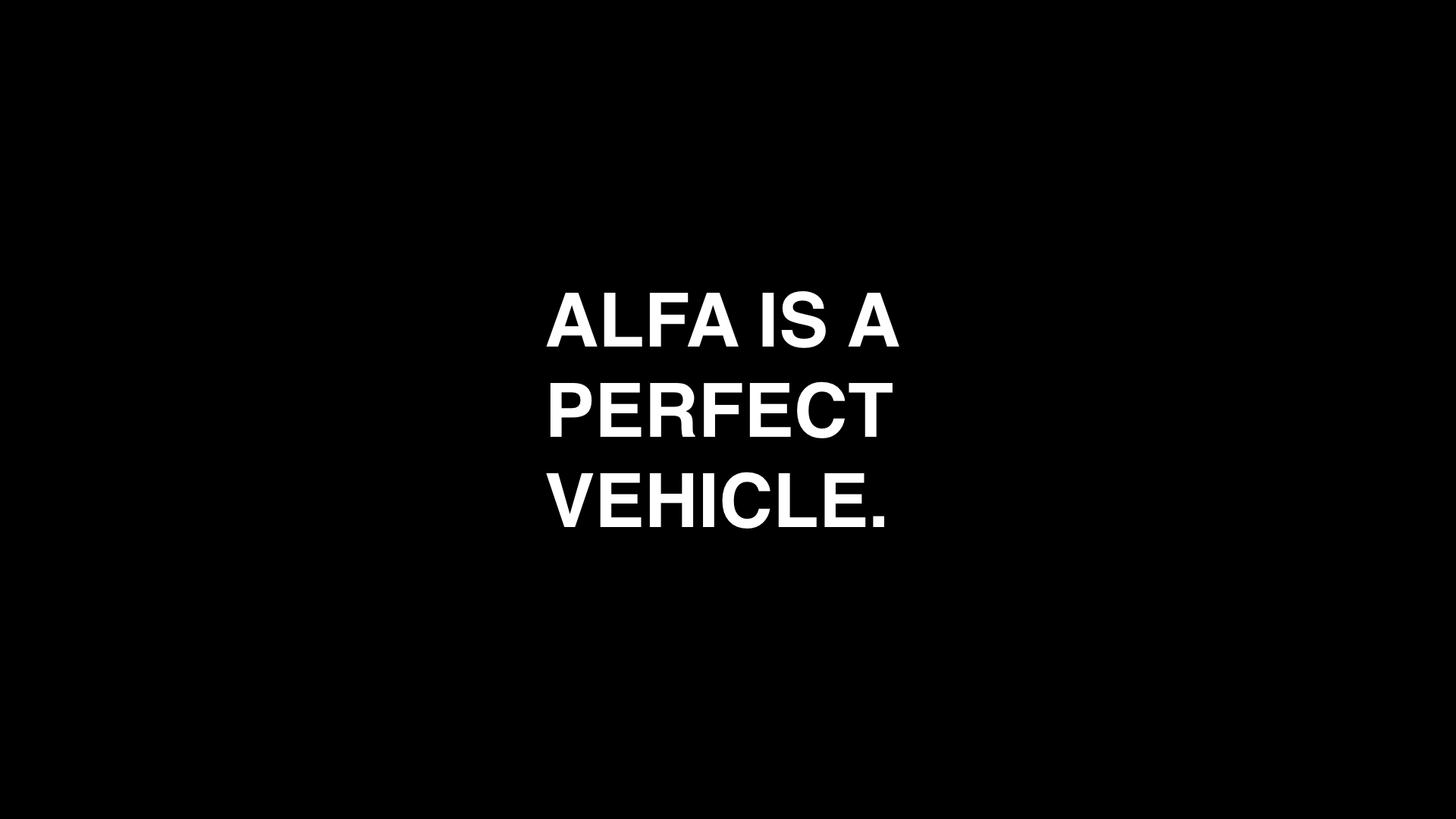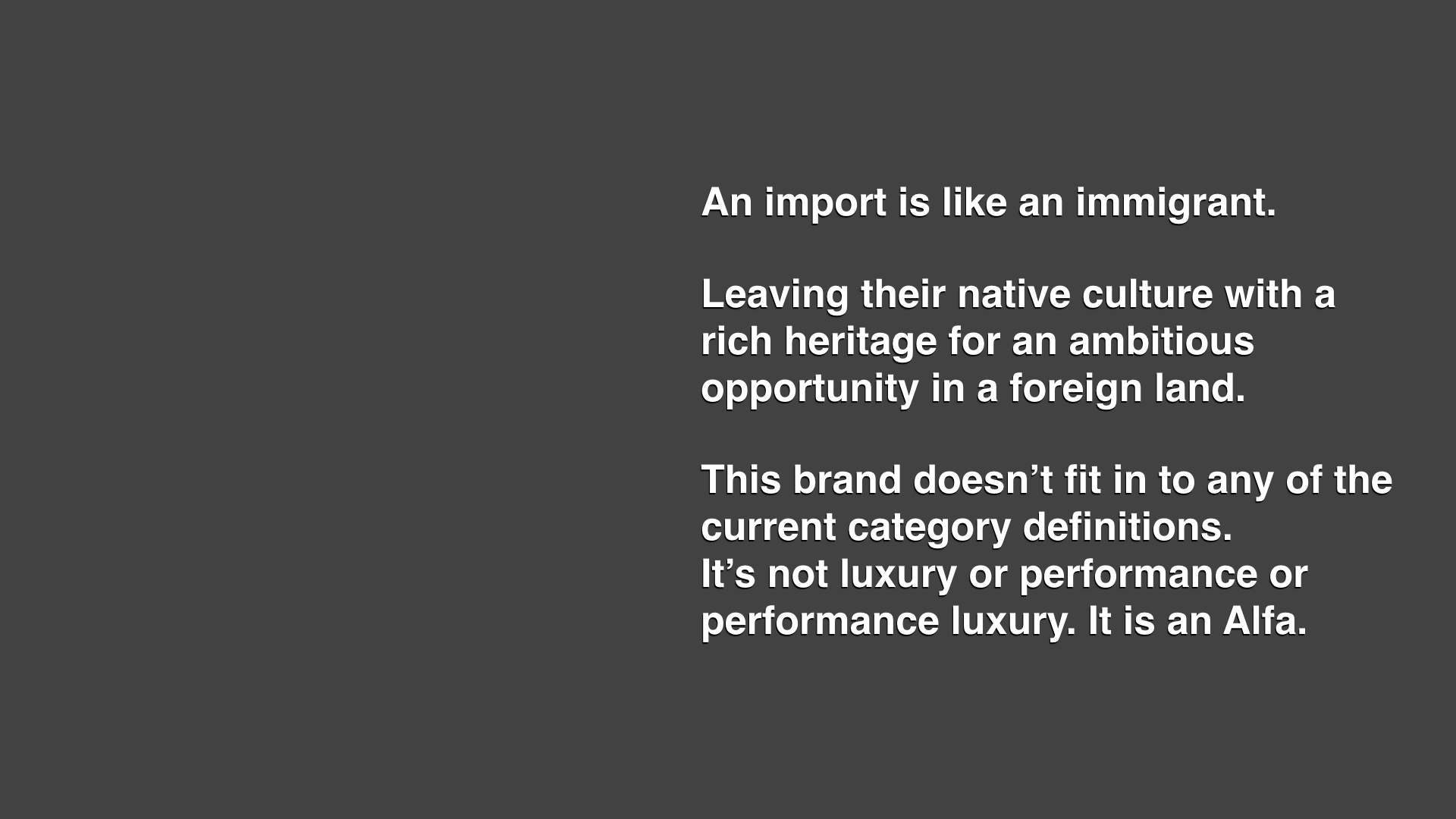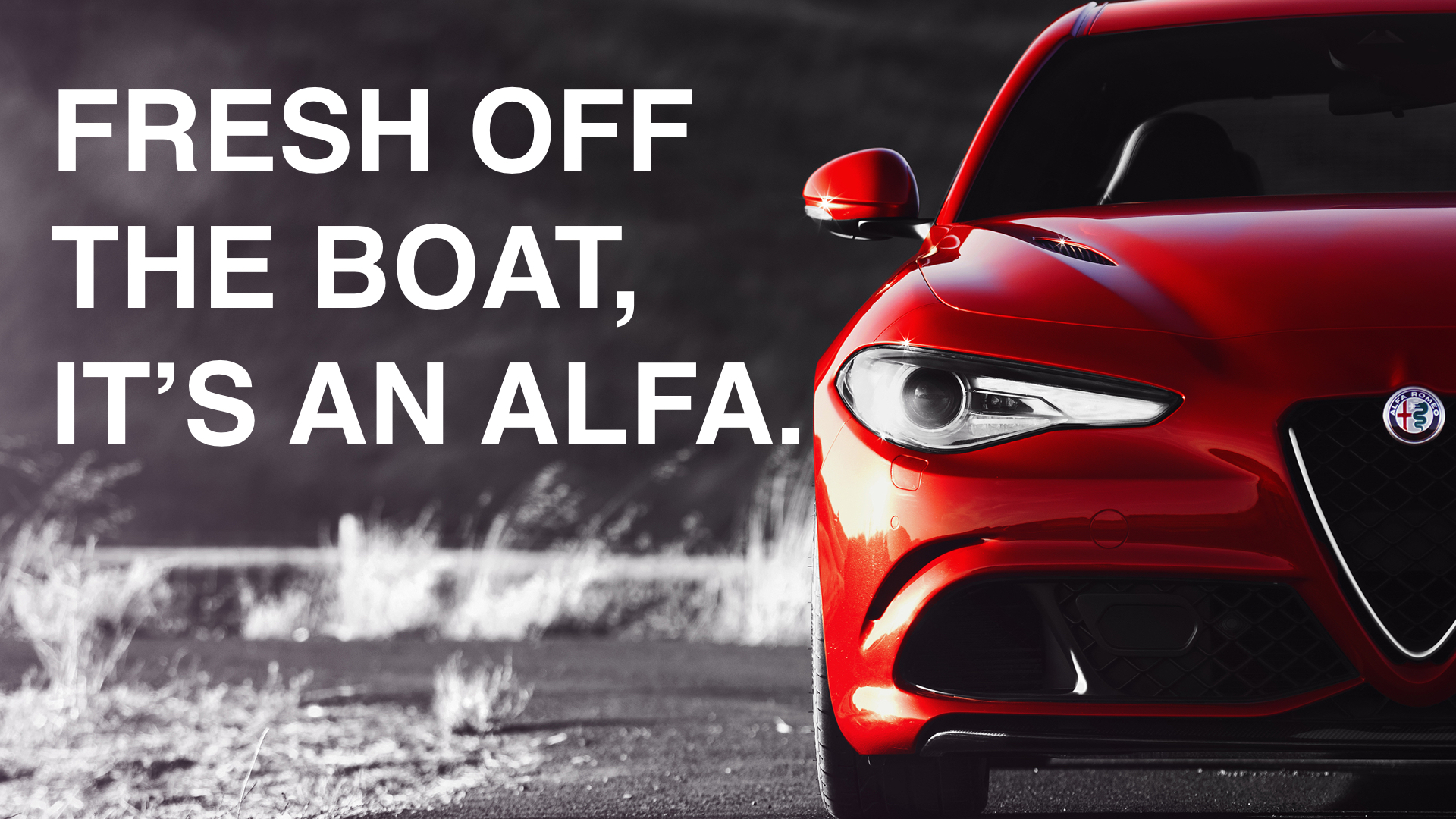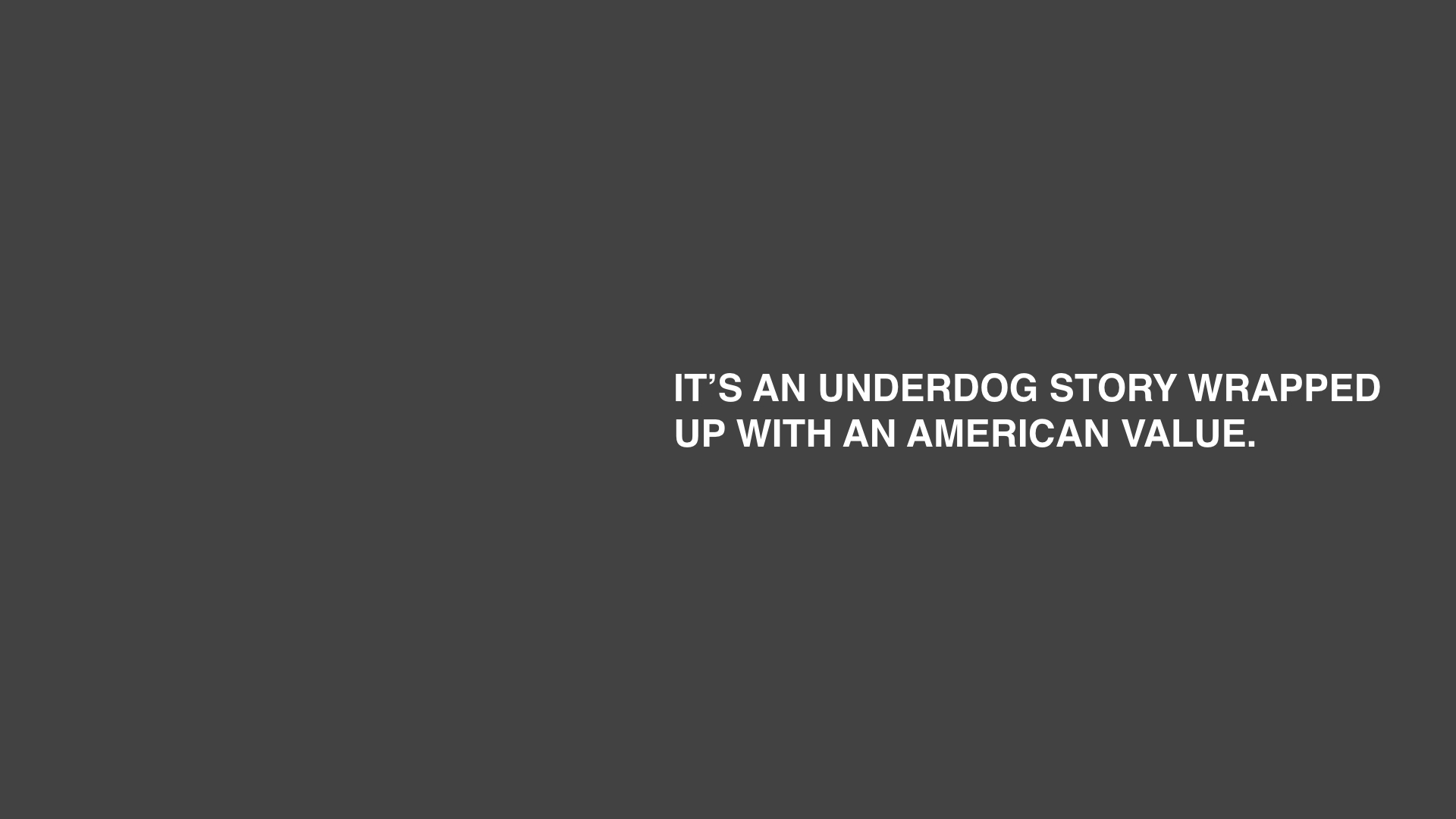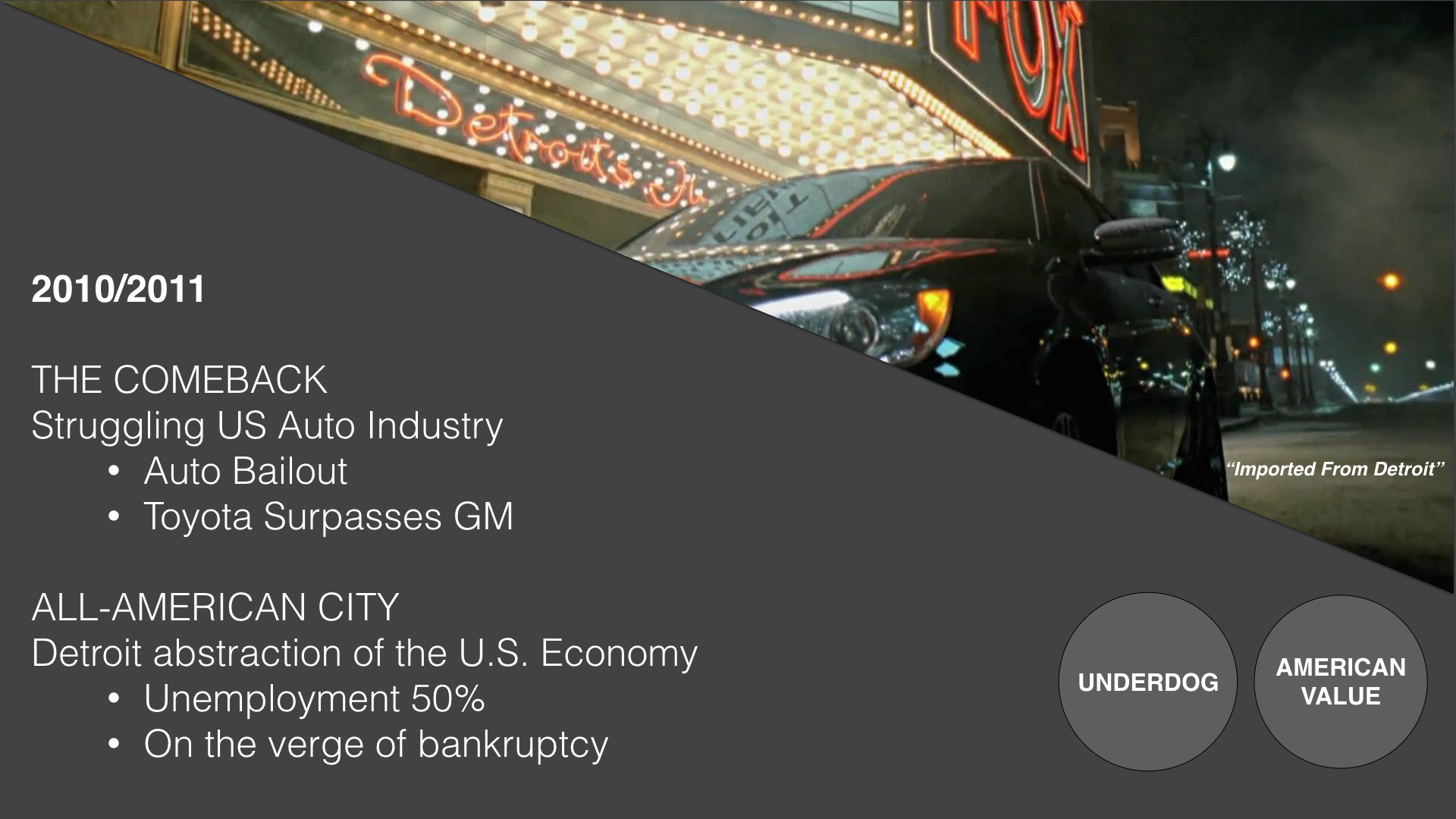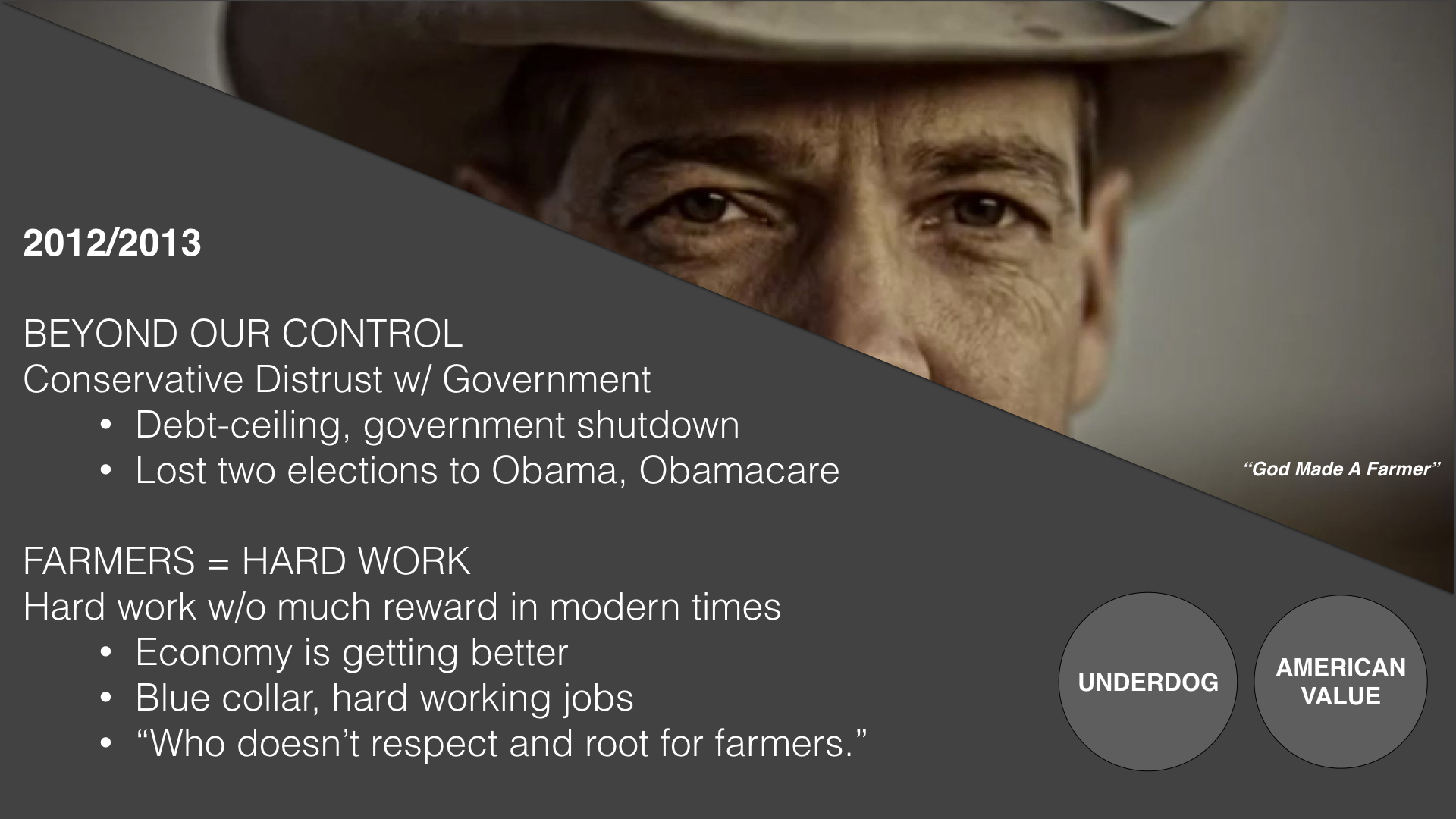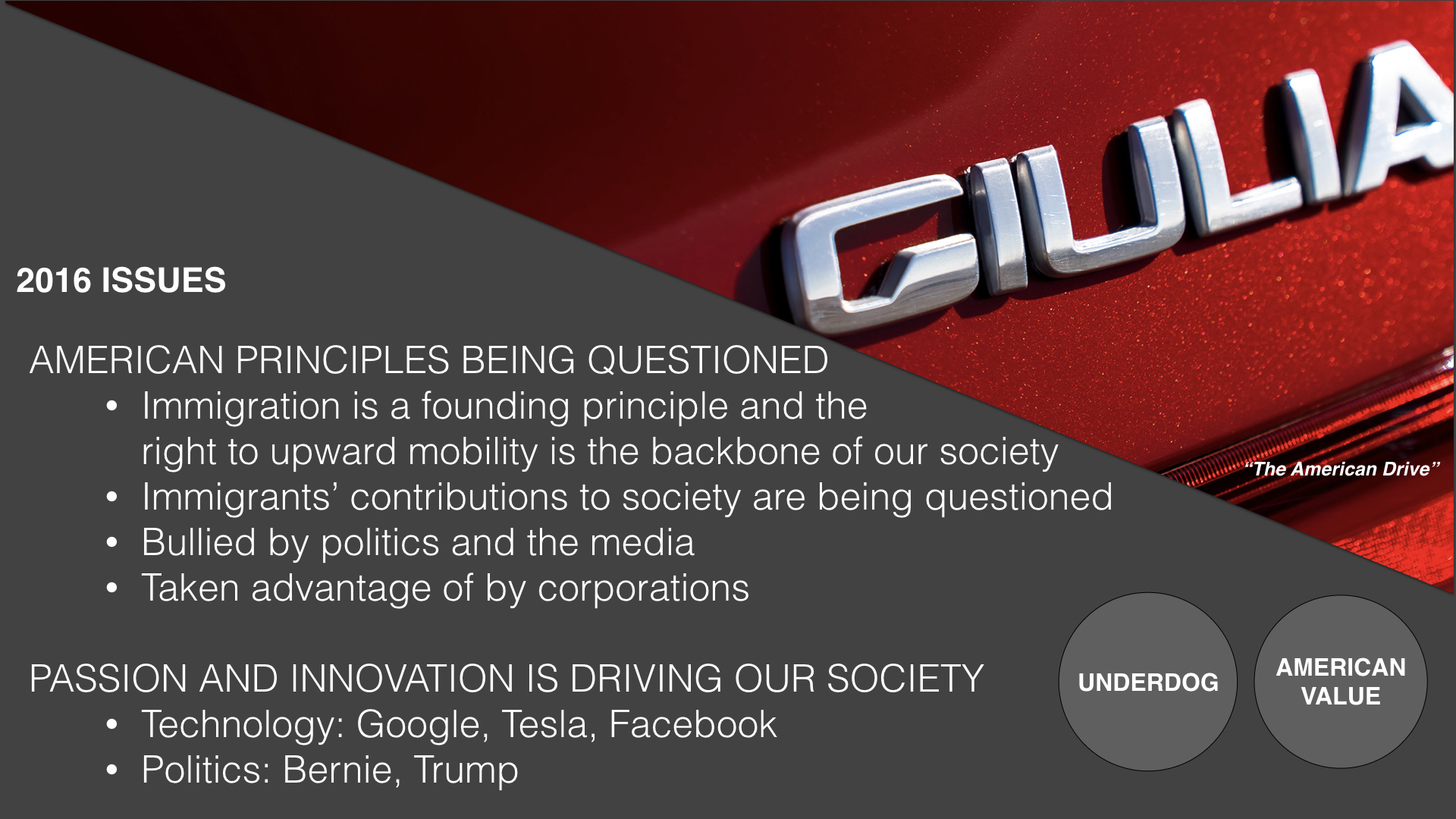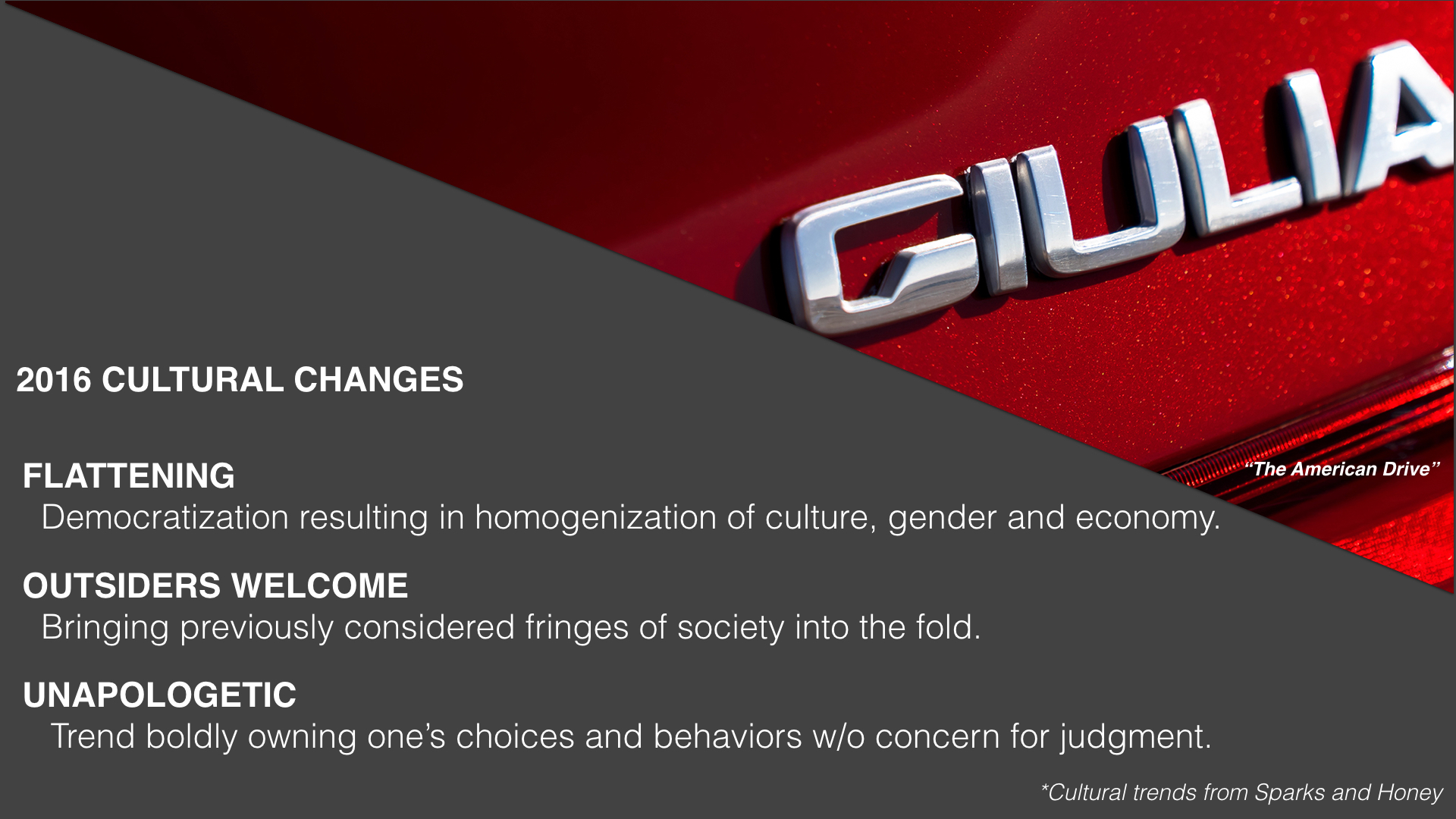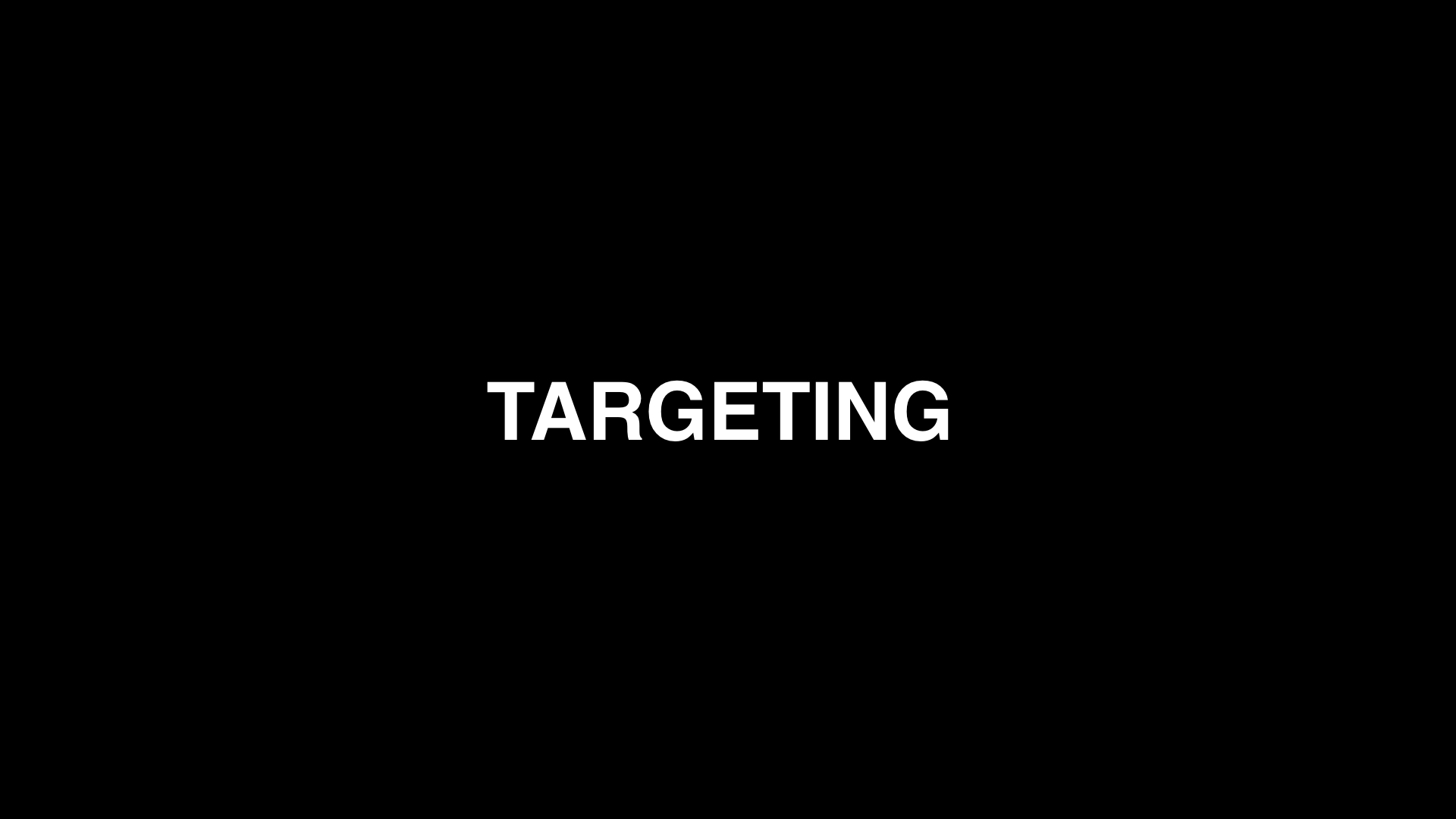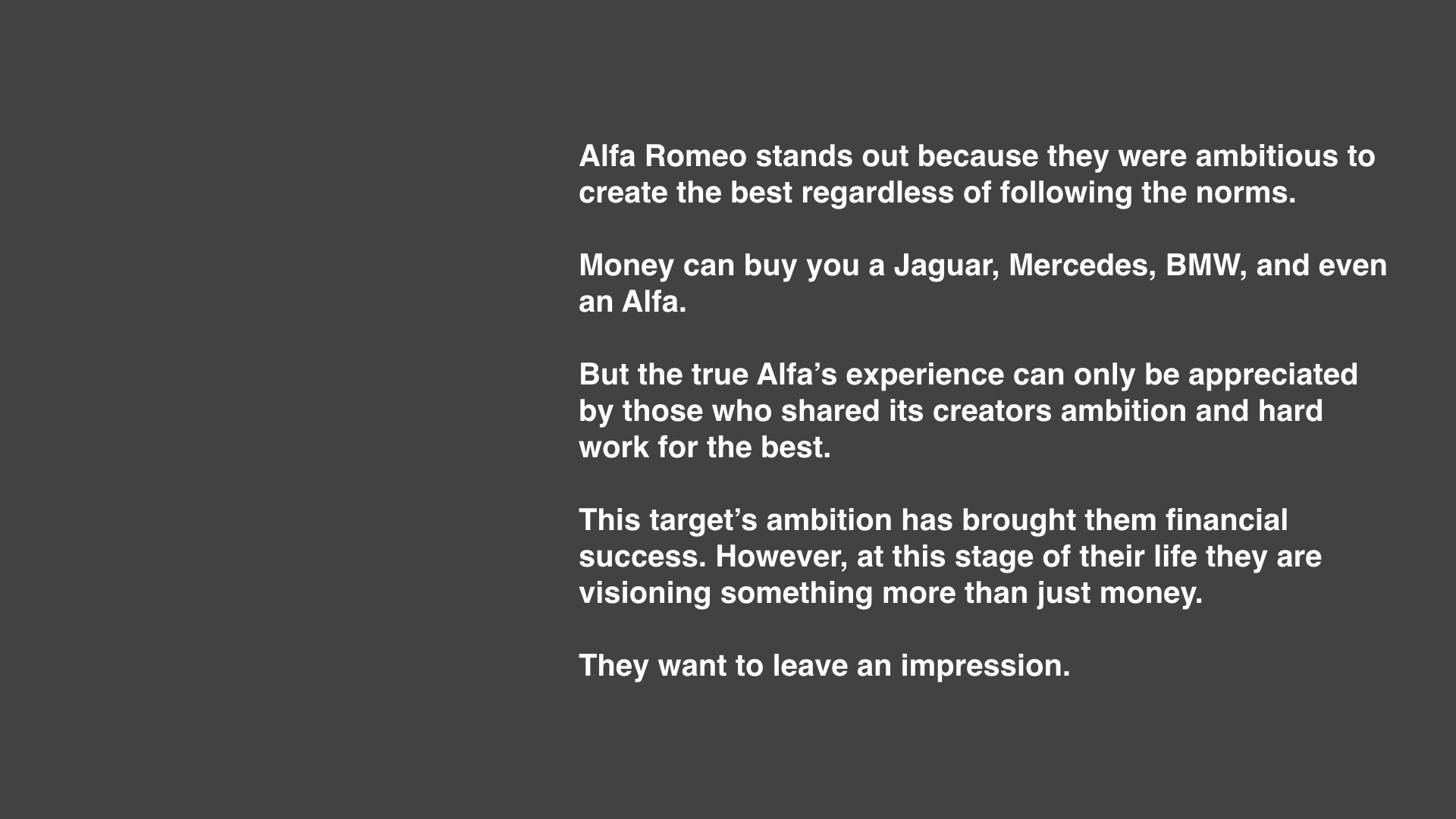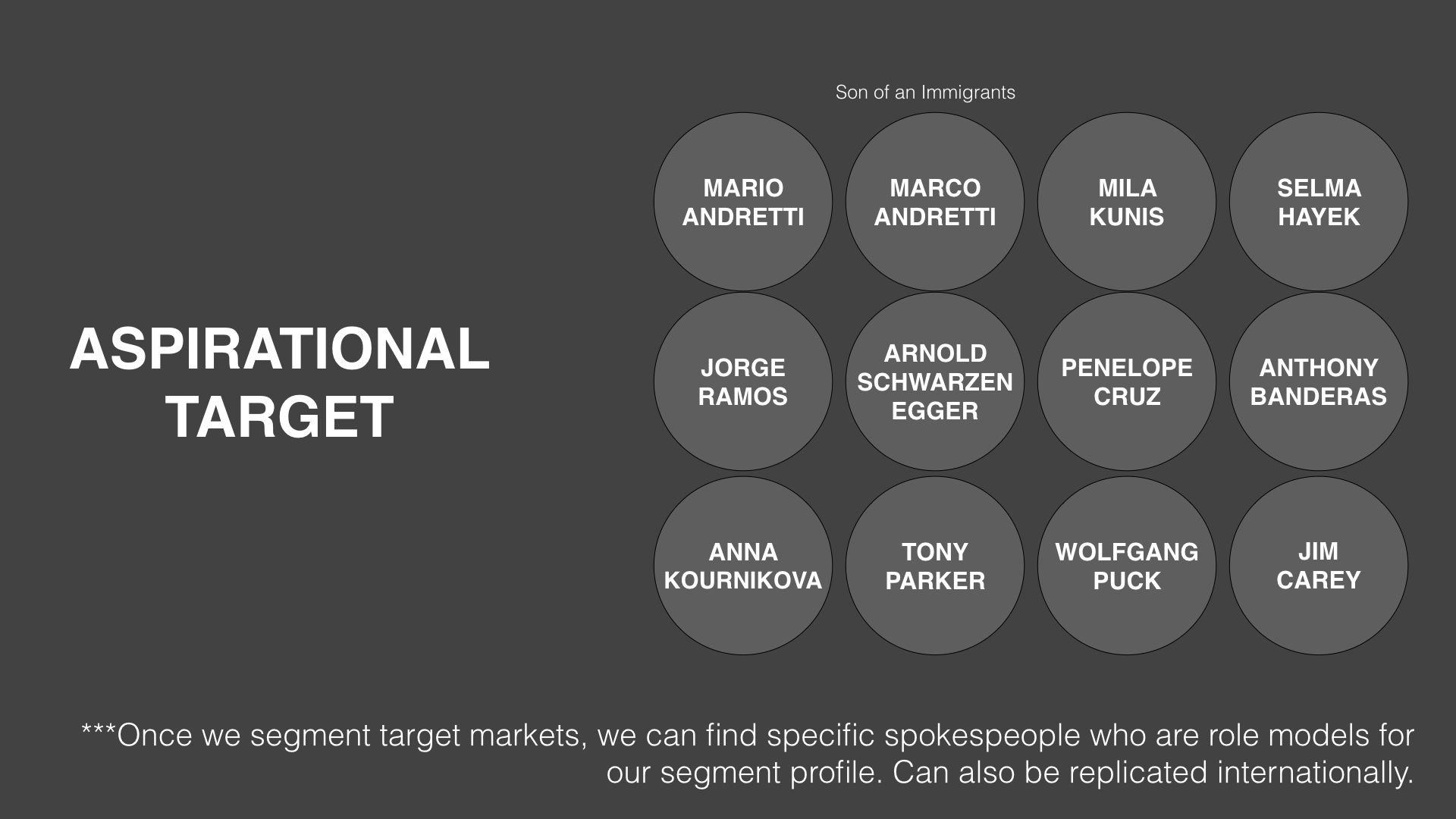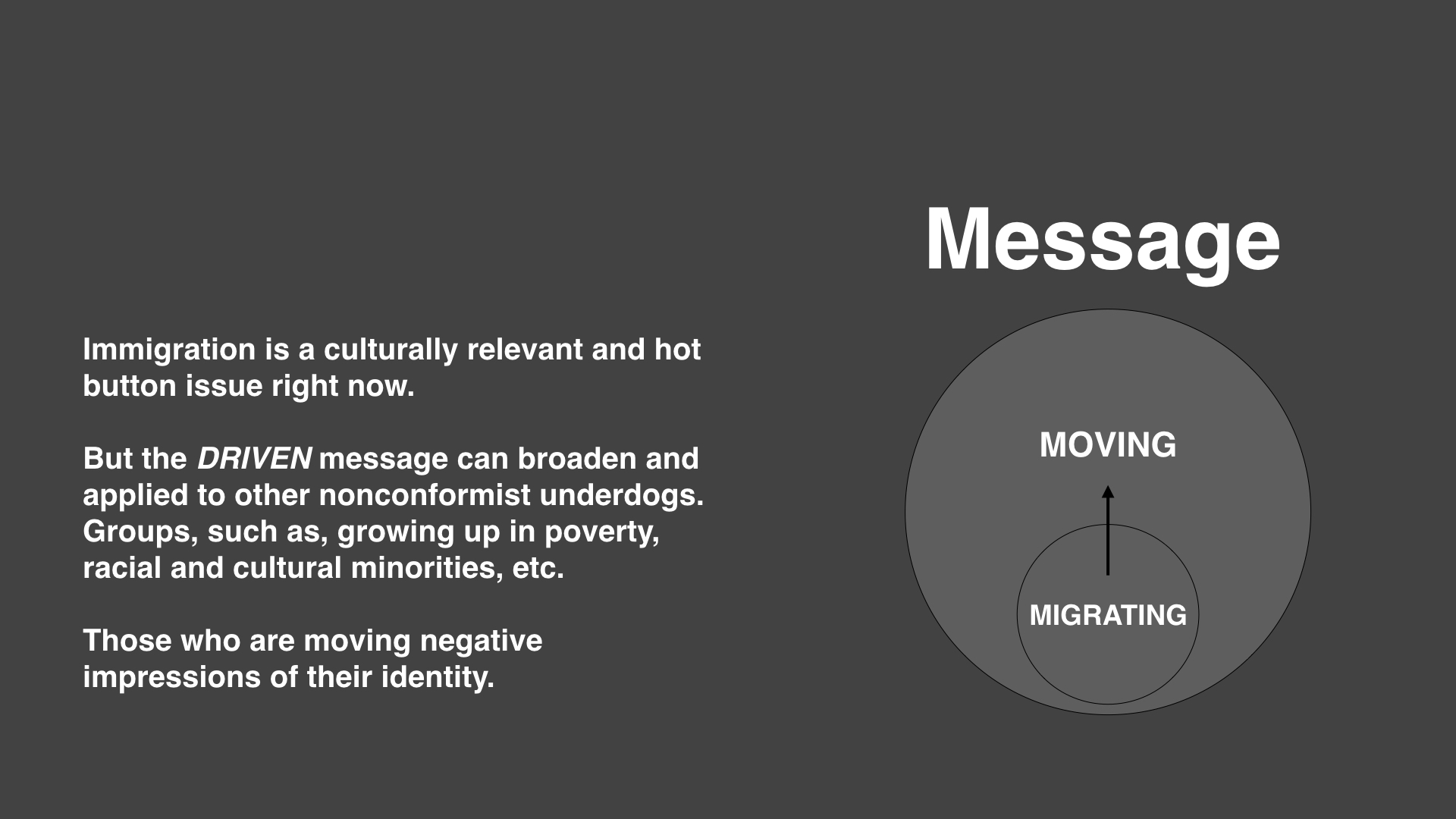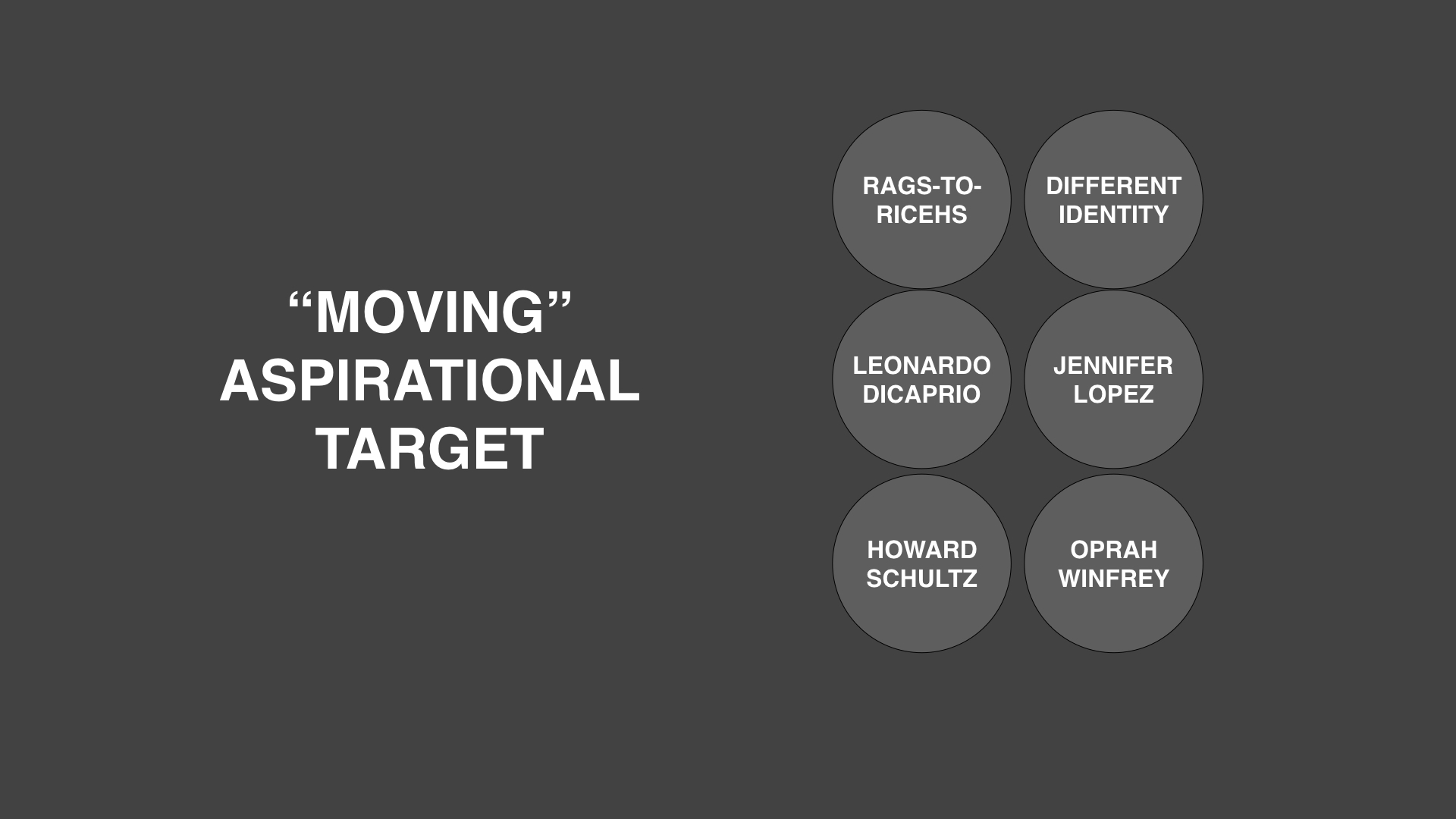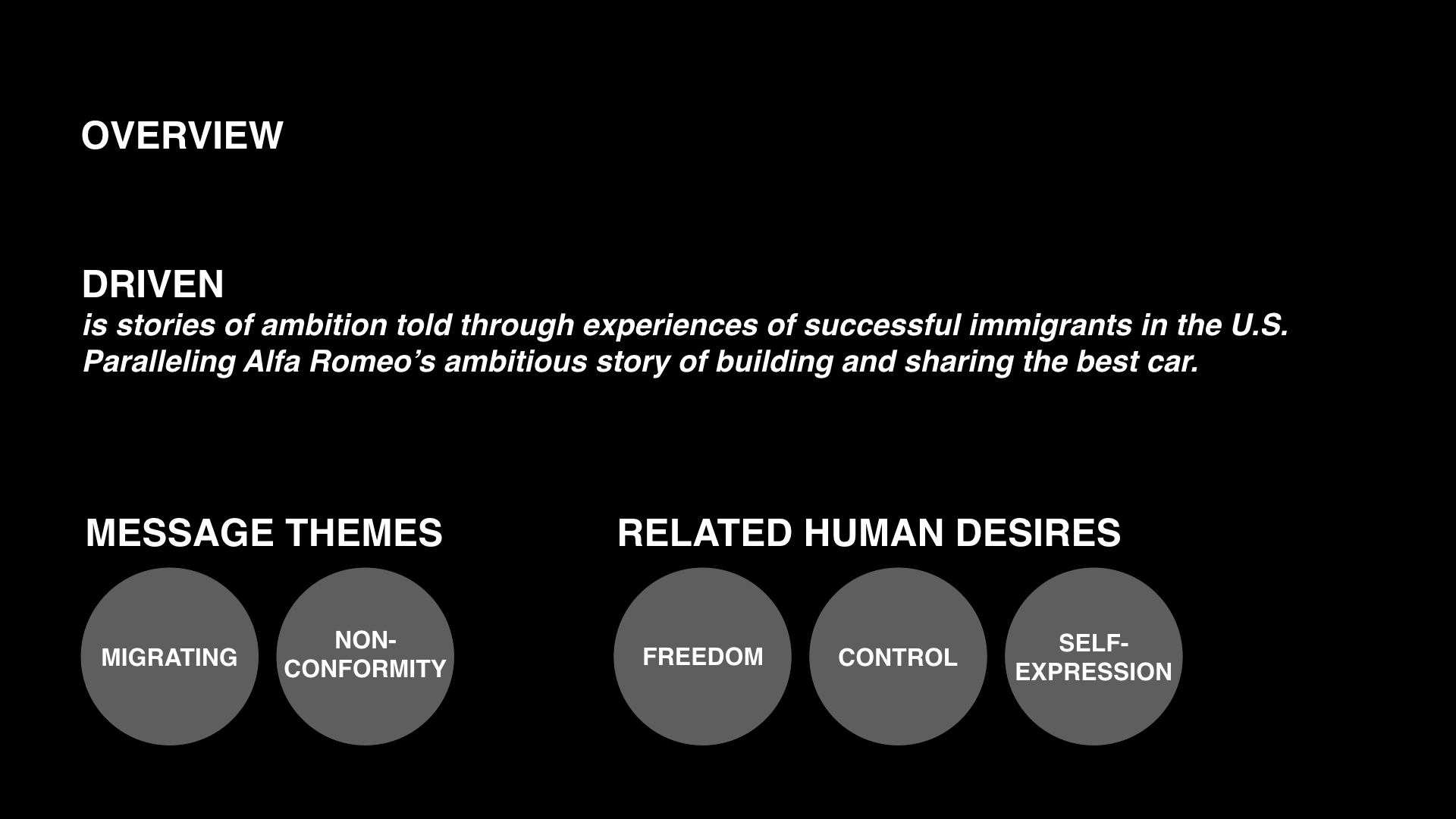 results
client partnered with another agency of record but my idea received positive feedback -- saying it was "super bowl worthy."
it was cool to see budweiser and 84 lumber take a stance on the same issue in their super bowl spots -- and really interesting seeing how each reflected their brand story.
my role
this was an individual assignment and i received some guidance and feedback from two mentors. it was exciting to dig deep on an emotional level and craft a direction that could lead to the creation of something meaningful.