henry clay inn
fall 2016 - spring 2017

brand architecture, brand experience, campaign, multidisciplinary team, live client
task
after the acquisition of the inn in historic ashland, virginia, an investment firm from new jersey asked us to renovate the inn's branding, marketing, and experience.

defining the problem
my strategy partner and i immediately identified their biggest obstacle: their location. the inn is located in a rural railroad town directly across the street from active tracks. even so, it touted a steady weekend occupancy.
we decided that the best way to grow this inn was to attract a weekday audience. in order to do so, we set out to make the inn a destination and to embrace the small historic town.
our solution
we positioned the henry clay as a boutique inn that embraces the cadence of rural relaxation.
communications strategy: your retreat to simplicity.
target: rural appreciative boomers with a middle class mentality.
results
the project was well-received amongst our peers, our professor, and the panel of judges. we were hired by the investment firm to bring our idea to life.
my role
beyond laying the strategic foudnation, i was excited to think about our project on a larger scale -- with their portfolio of boutique inns, this investment firm could be like the "standard hotels" for boomers.
our idea was the mason boutique inn group, a second home without the hassle. also, our creative and experience was designed so it could be easily implemented in other locations.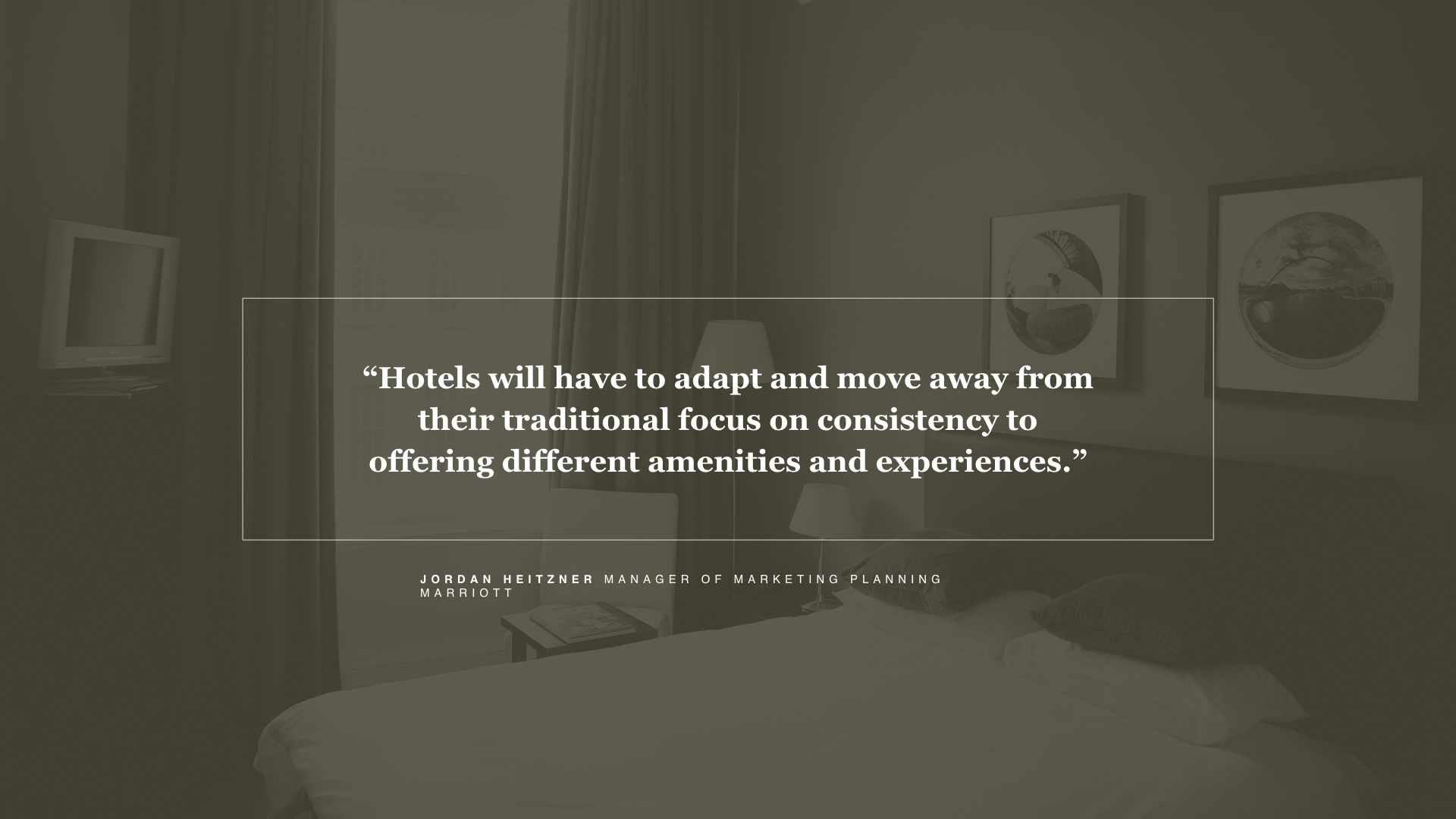 partners
majic albert, art director | rian chandler-dovis, creative brand manager | xia du, experience designer | james gross, copywriter | matt neylon, copywriter | jansen yoder, art director