richmond symphony orchestra
fall 2016

brand architecture, brand experience, multidisciplinary team, live client, side project
task
a brandcenter professor organized out-of-the-classroom projects for local nonprofits, one of them being the richmond symphony orchestra (rso). the rso asked us to help them attract younger and more diverse audiences.
defining the problem
rso was not alone, orchestras across the country have been trying to attract younger and more diverse audiences. this was a cultural problem -- we found that people didn't know how to appreciate or participate with classical music anymore. at the same time, on the local level, the rso was diluting their brand by sending mixed messaging.
our solution
we presented an architecture that grouped programming into three defined buckets. the buckets were like a onramp, each bucket has a specific strategy and encourages more active participation. (maybe make a ramp)
as a the buckets encouraged makes the brand easy to approach, easy to understand, and easy to grow with.
, encourages active participate, and elevates the art form.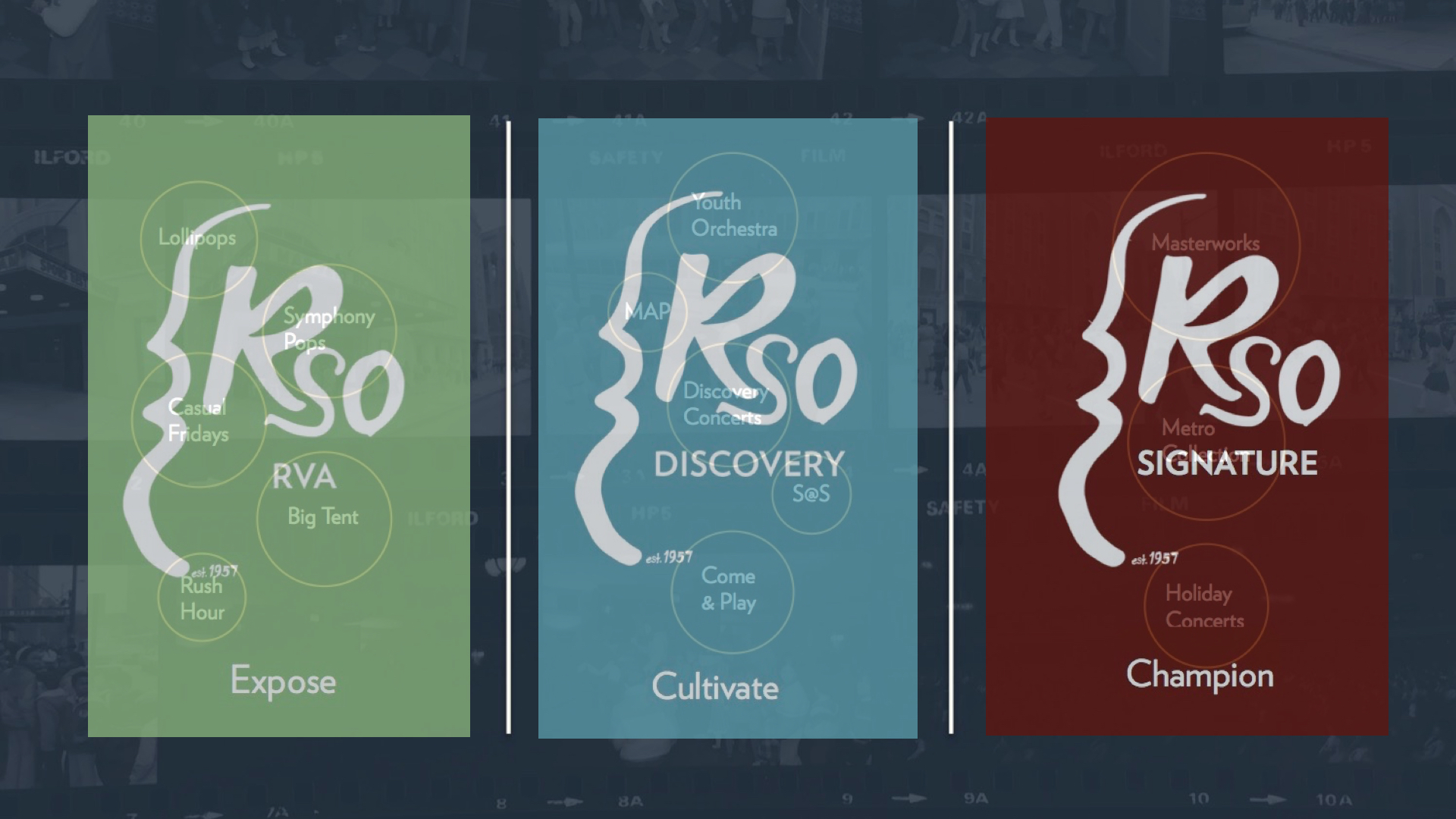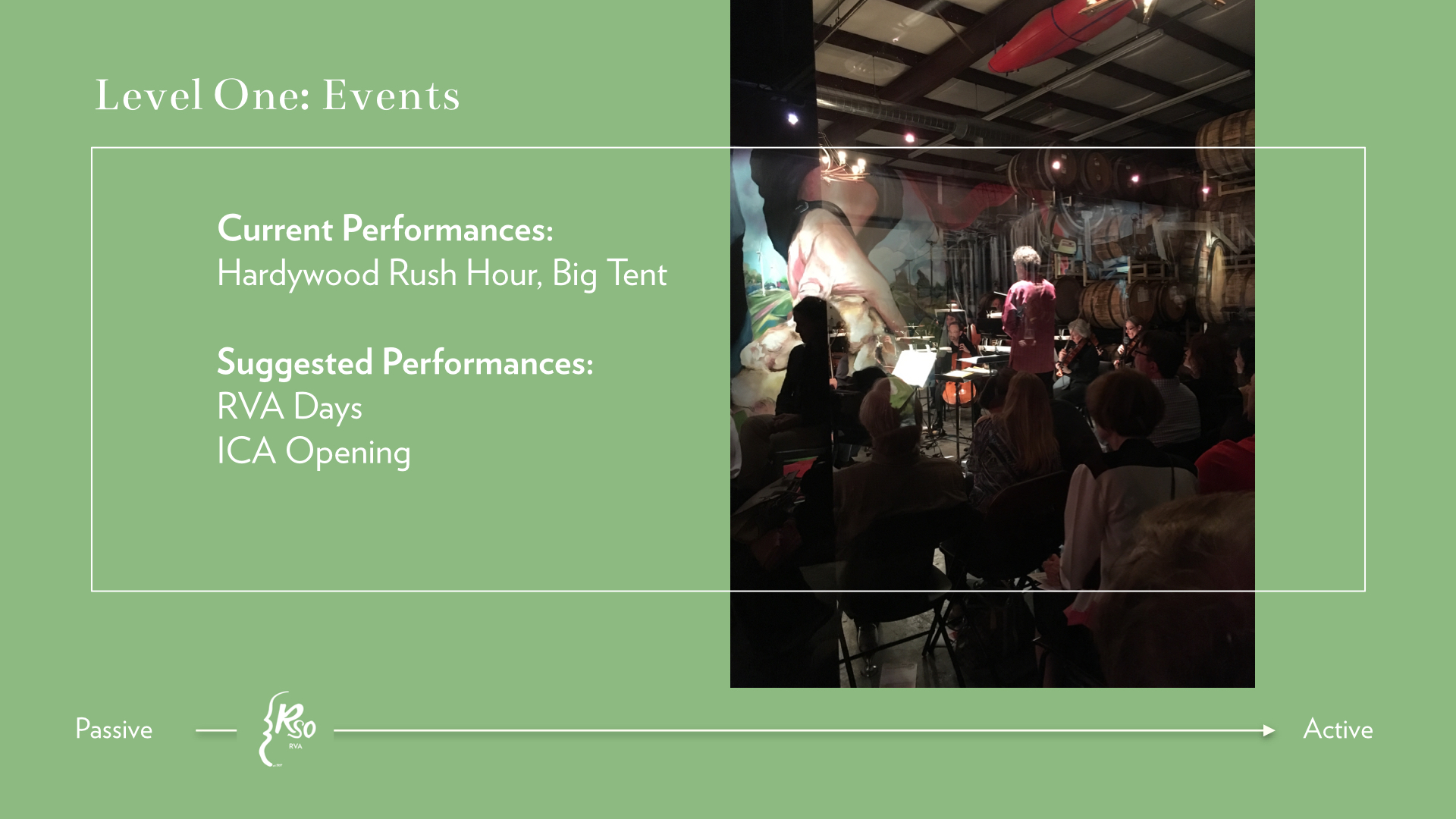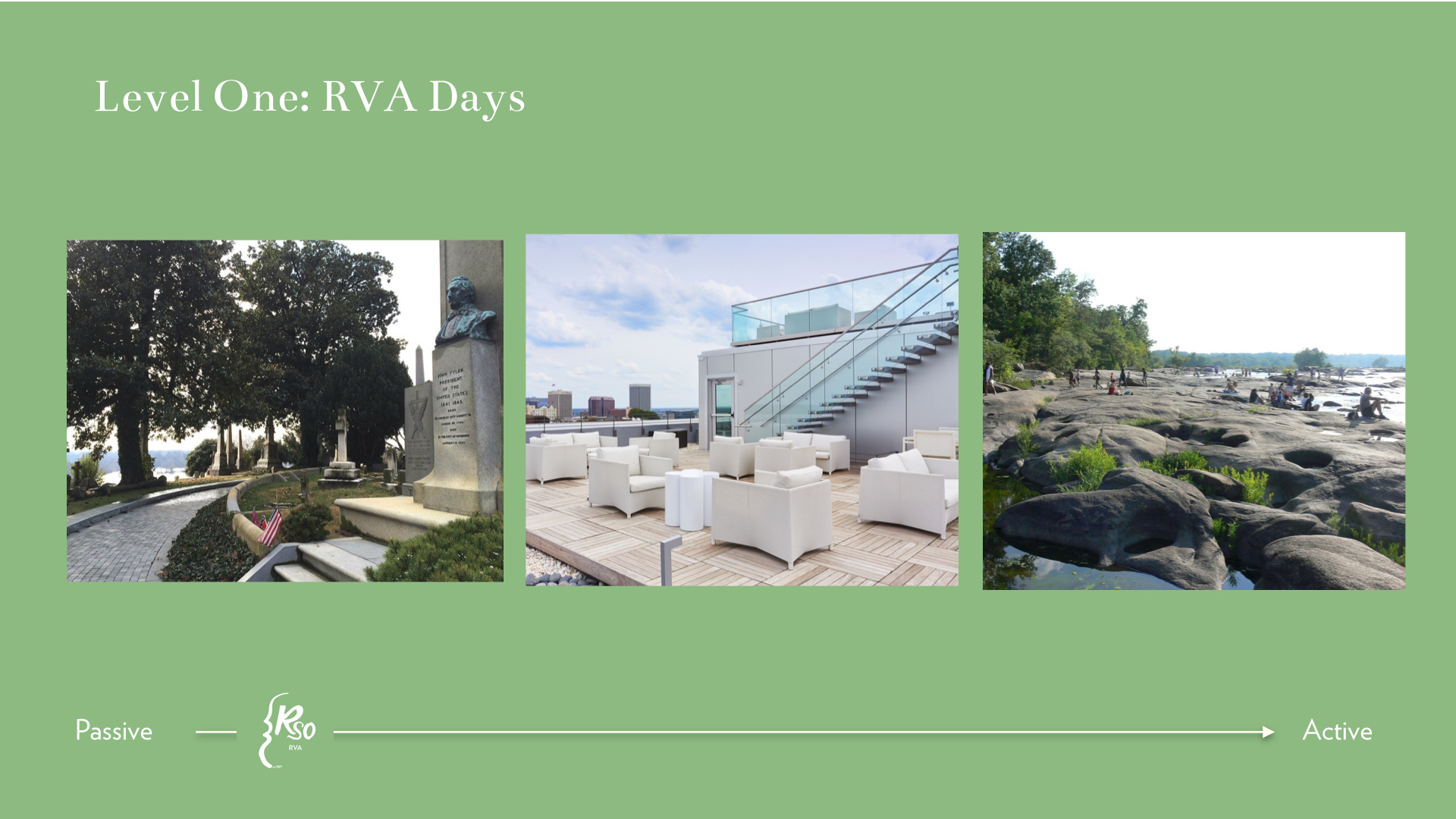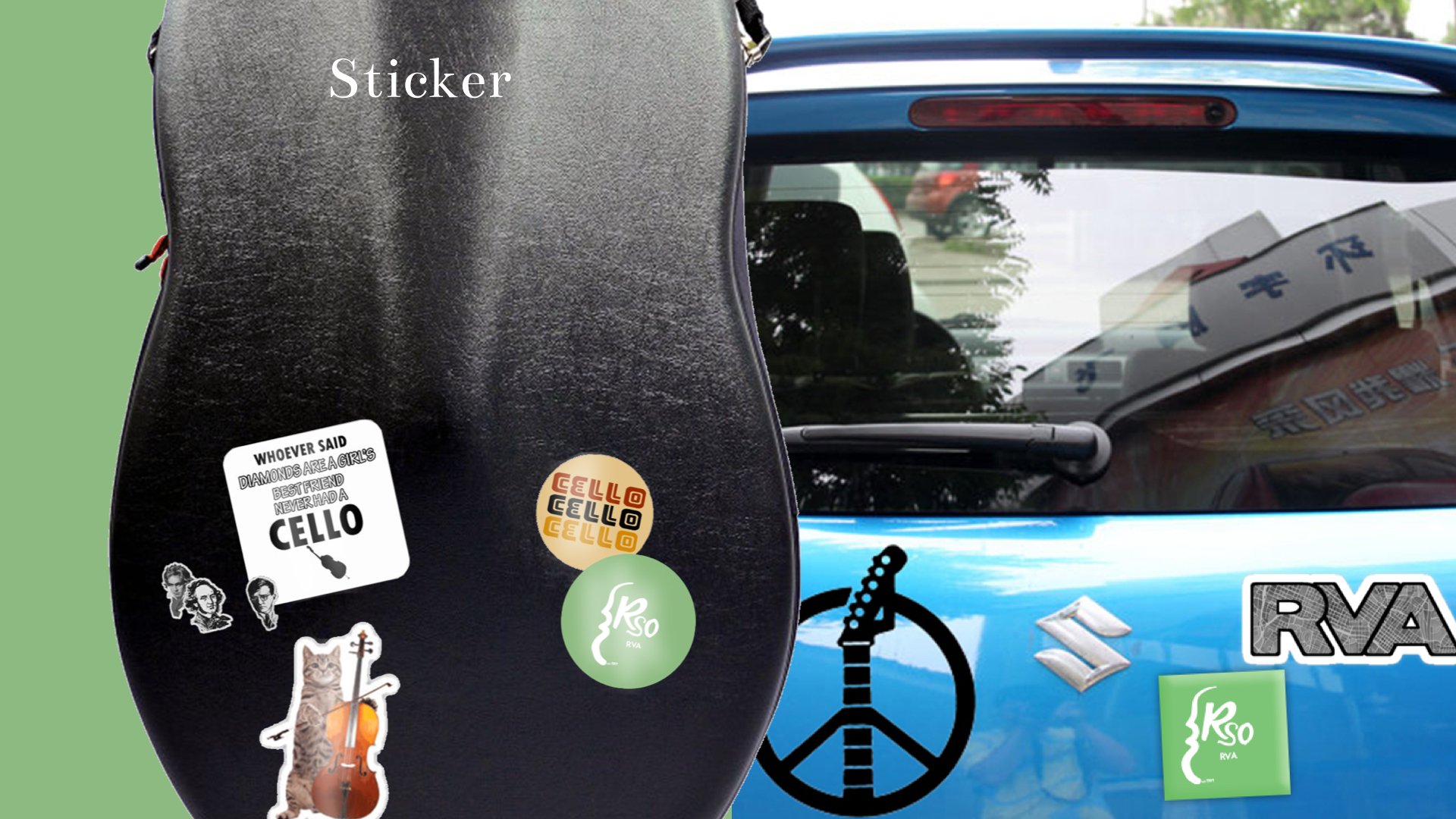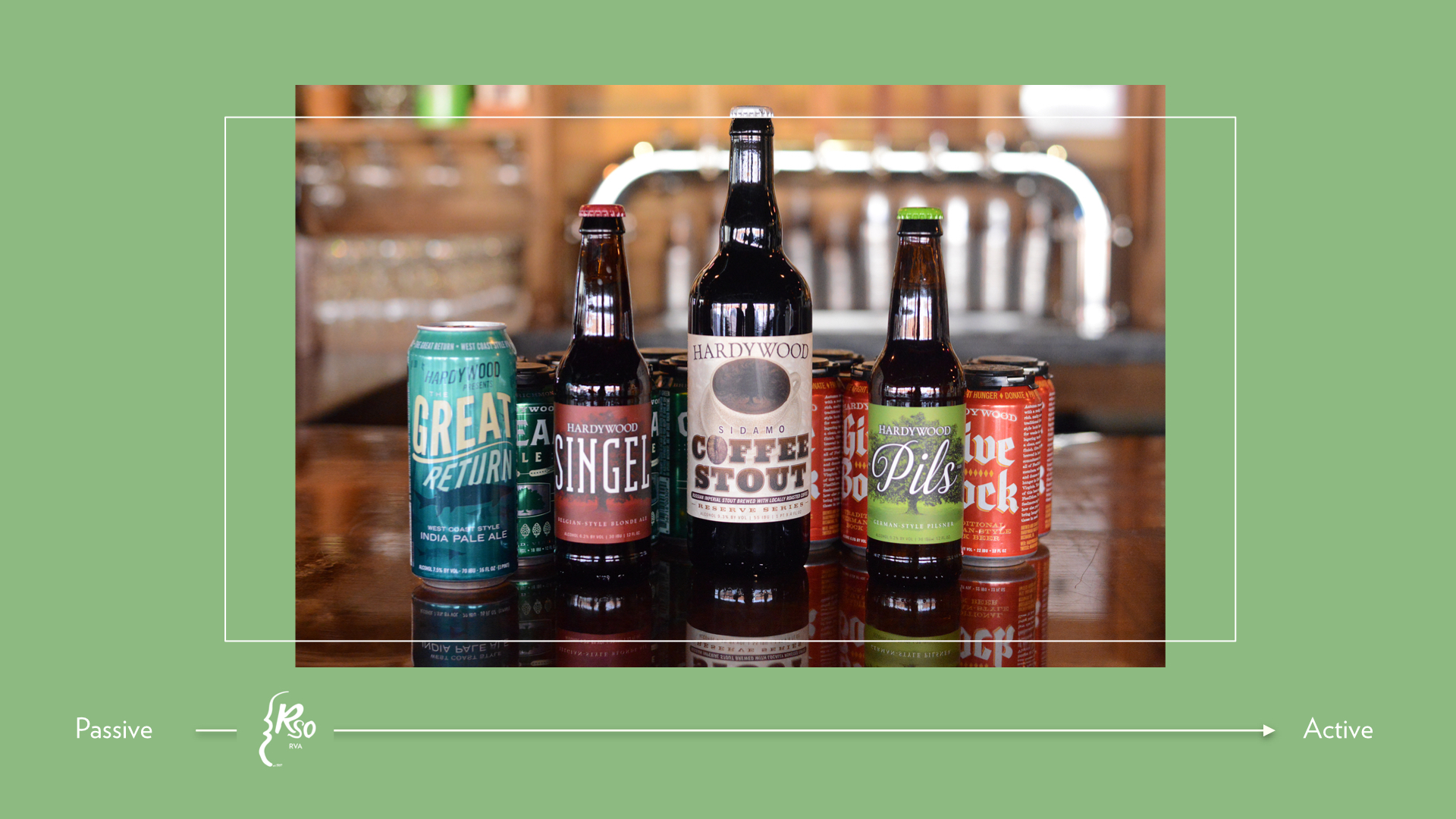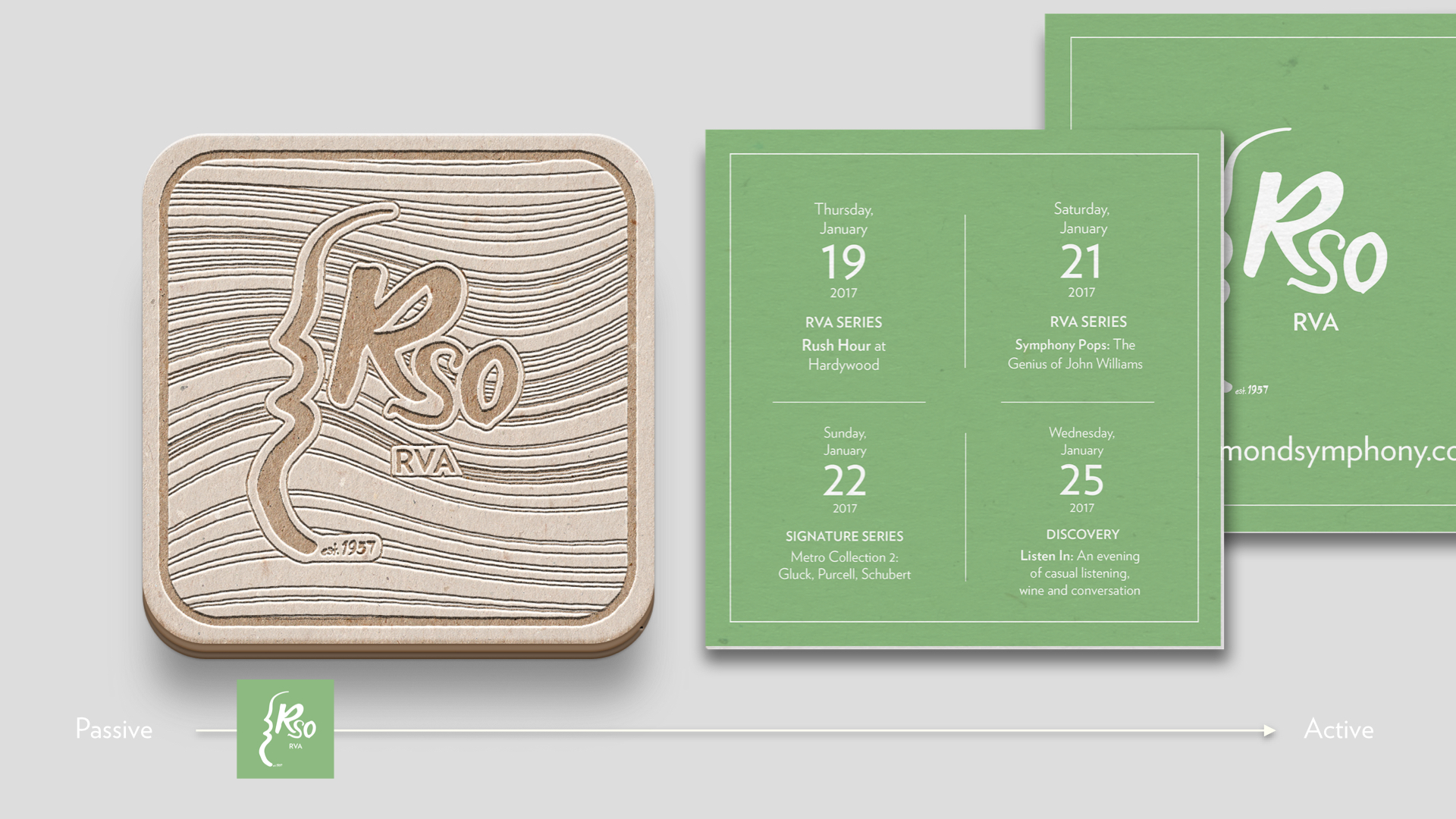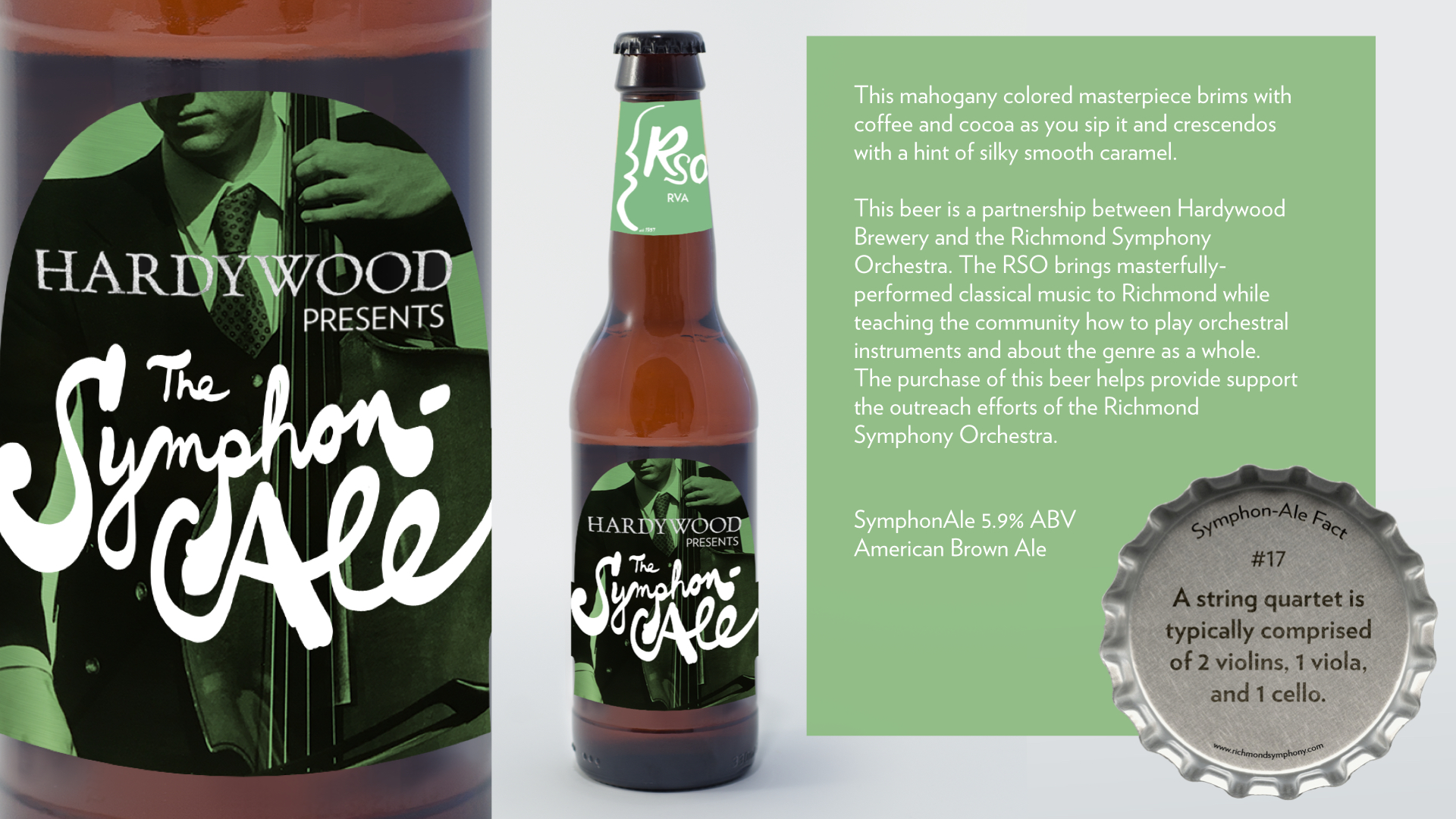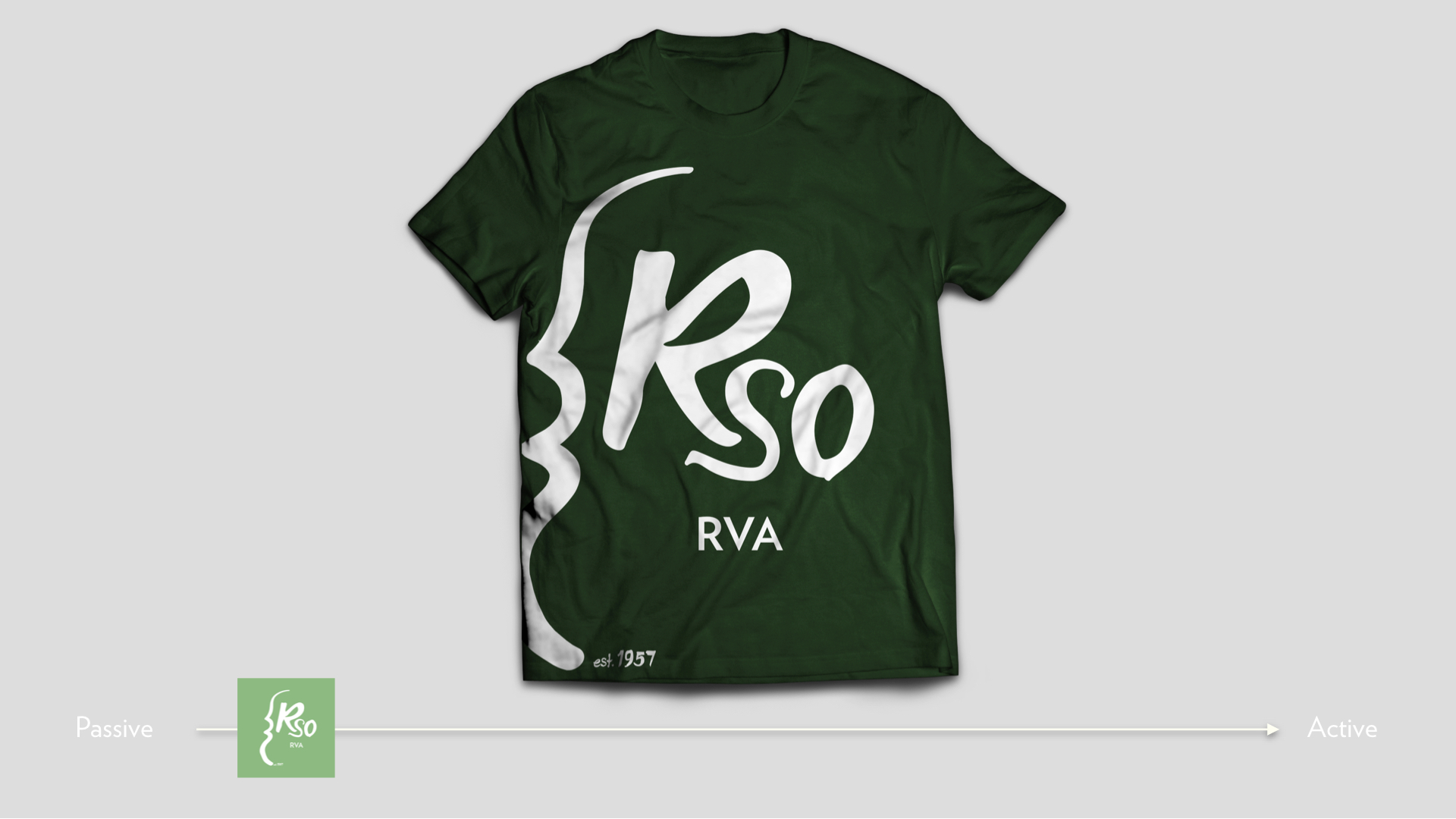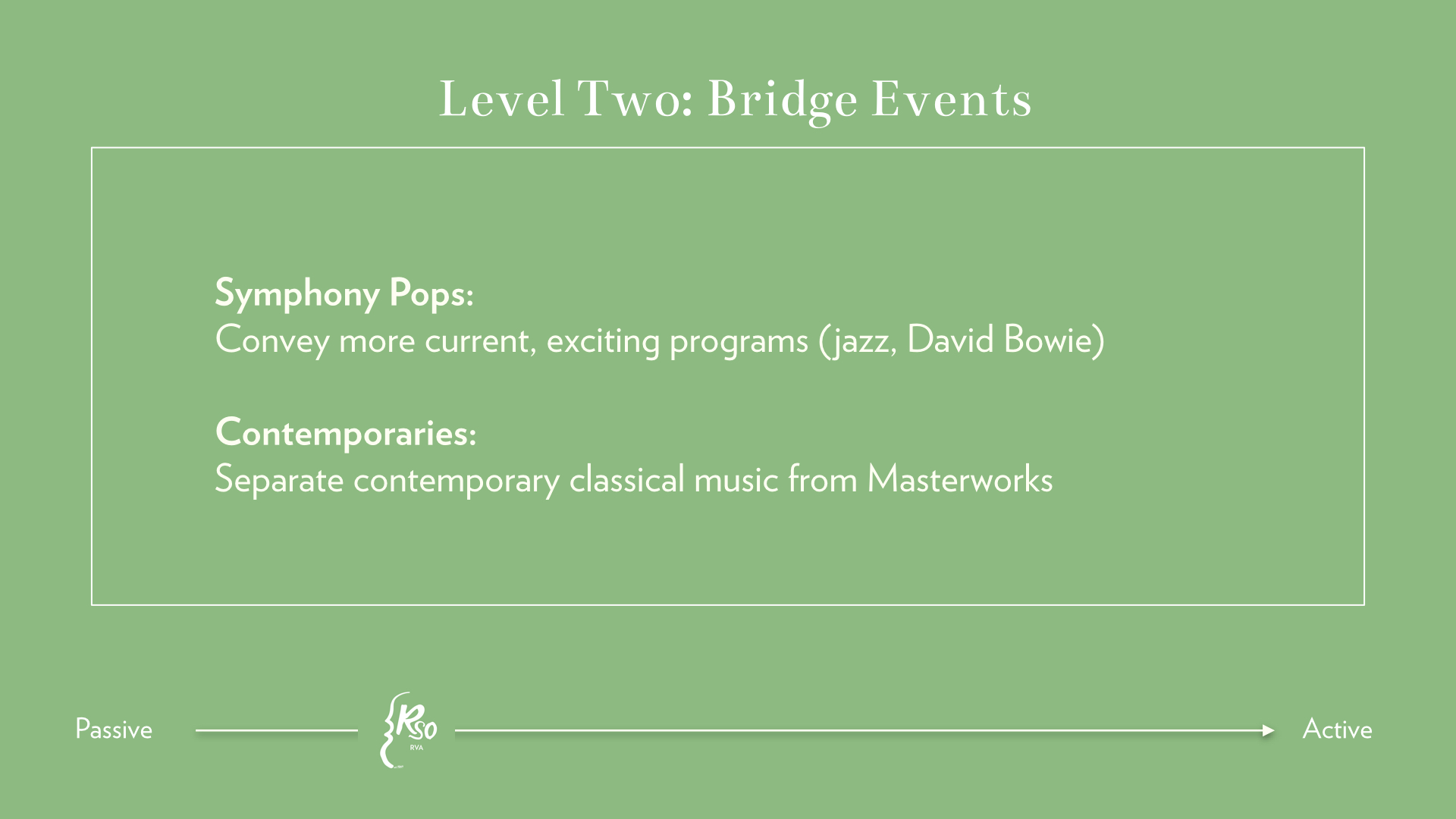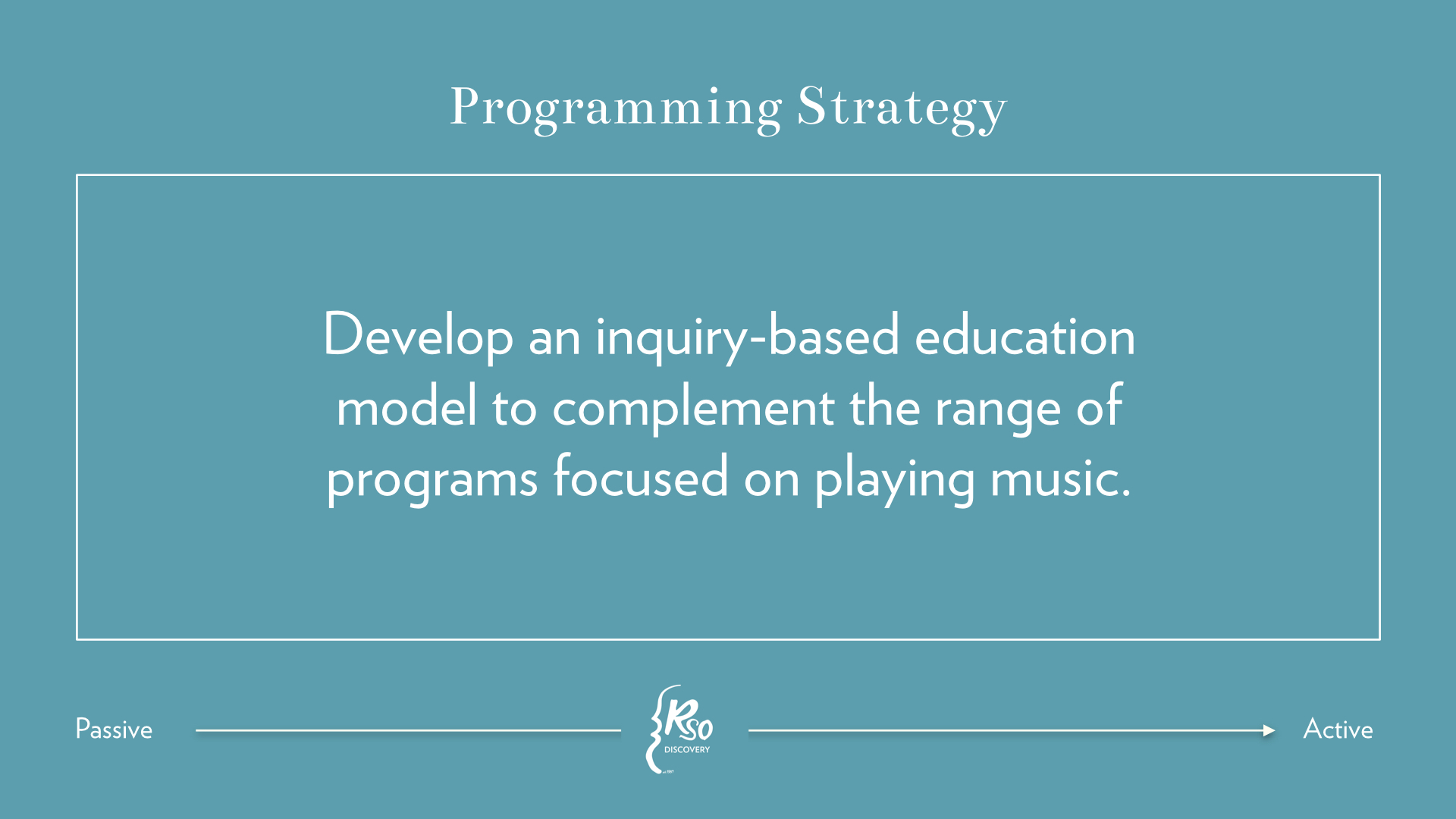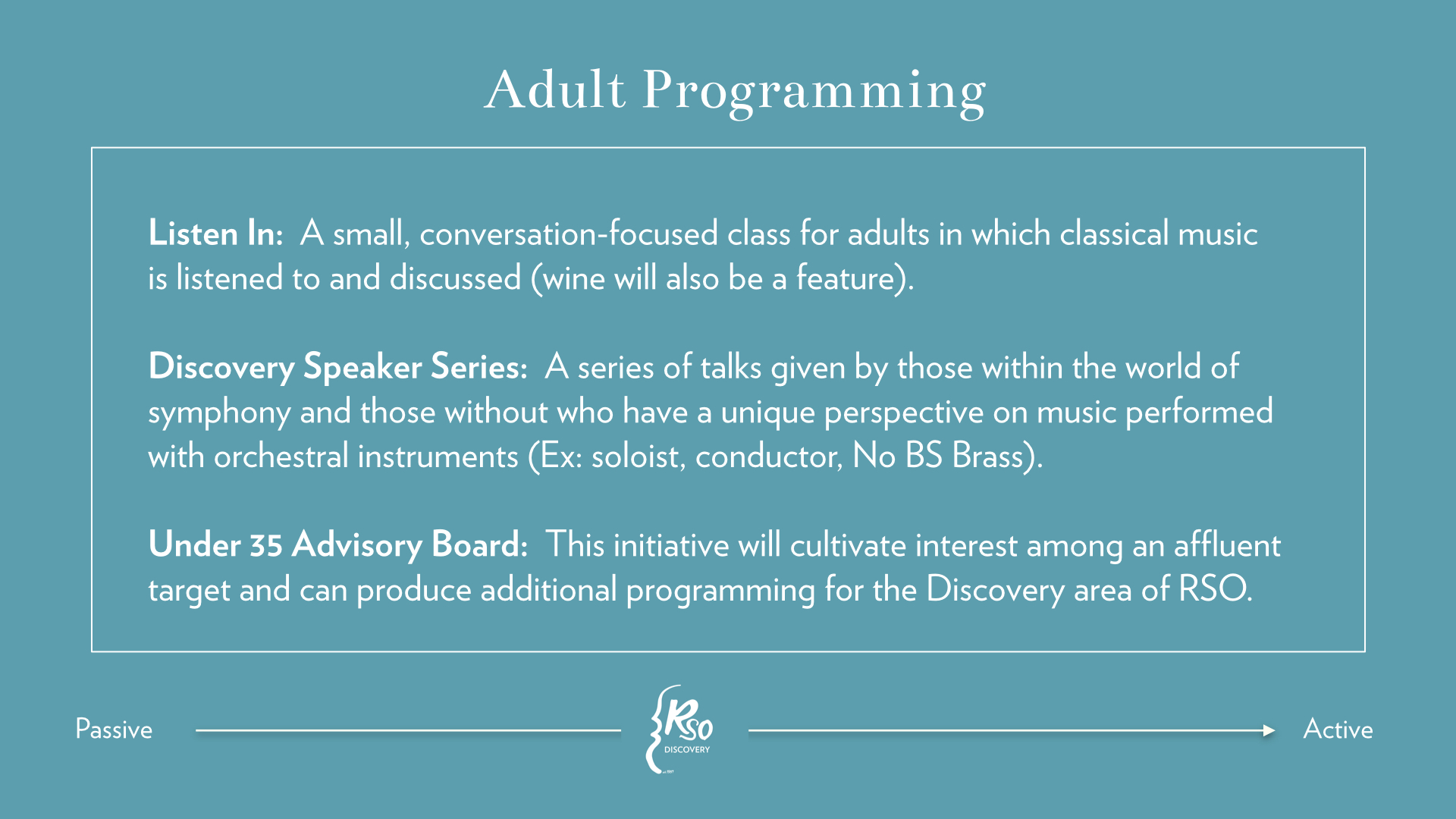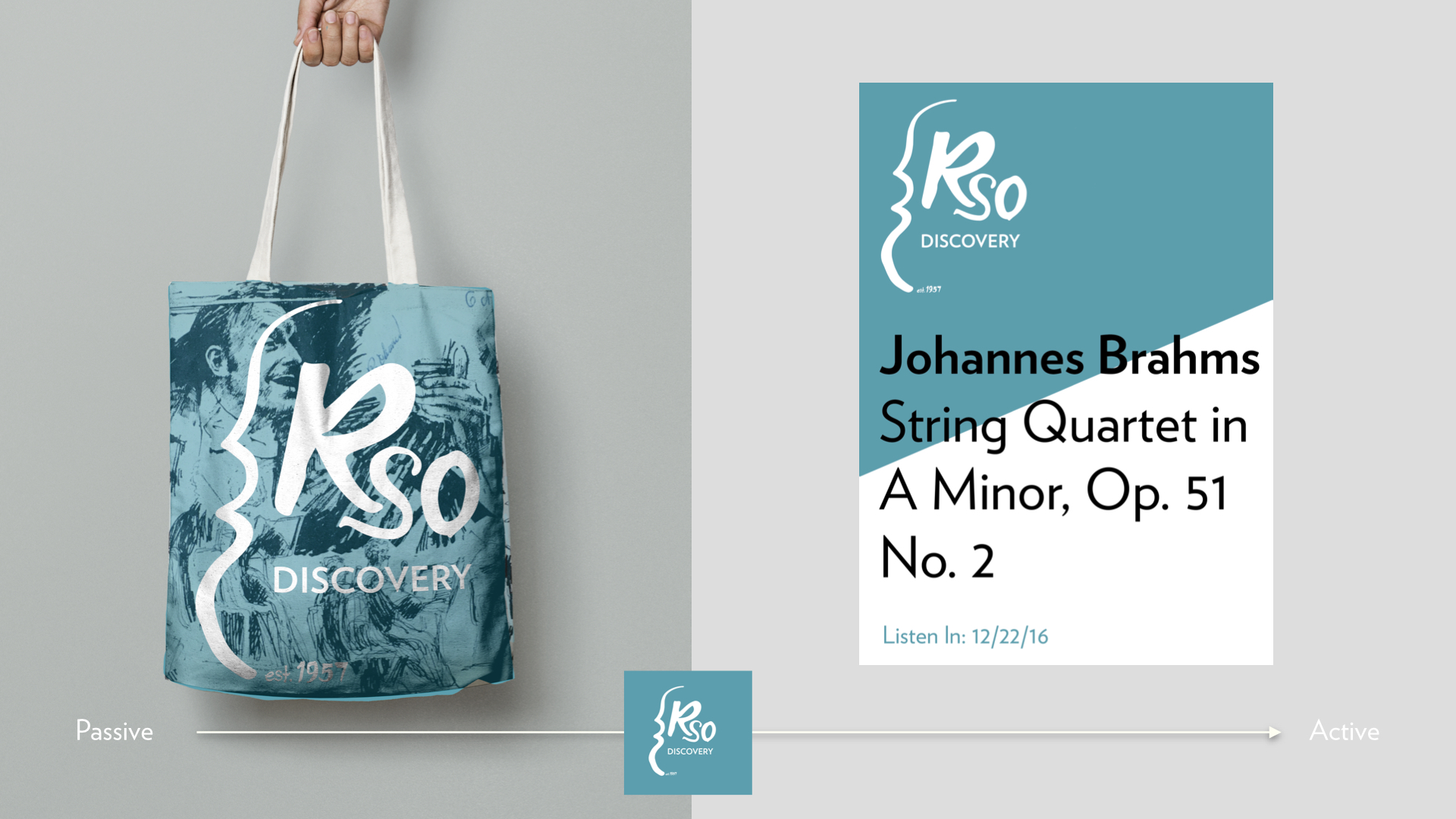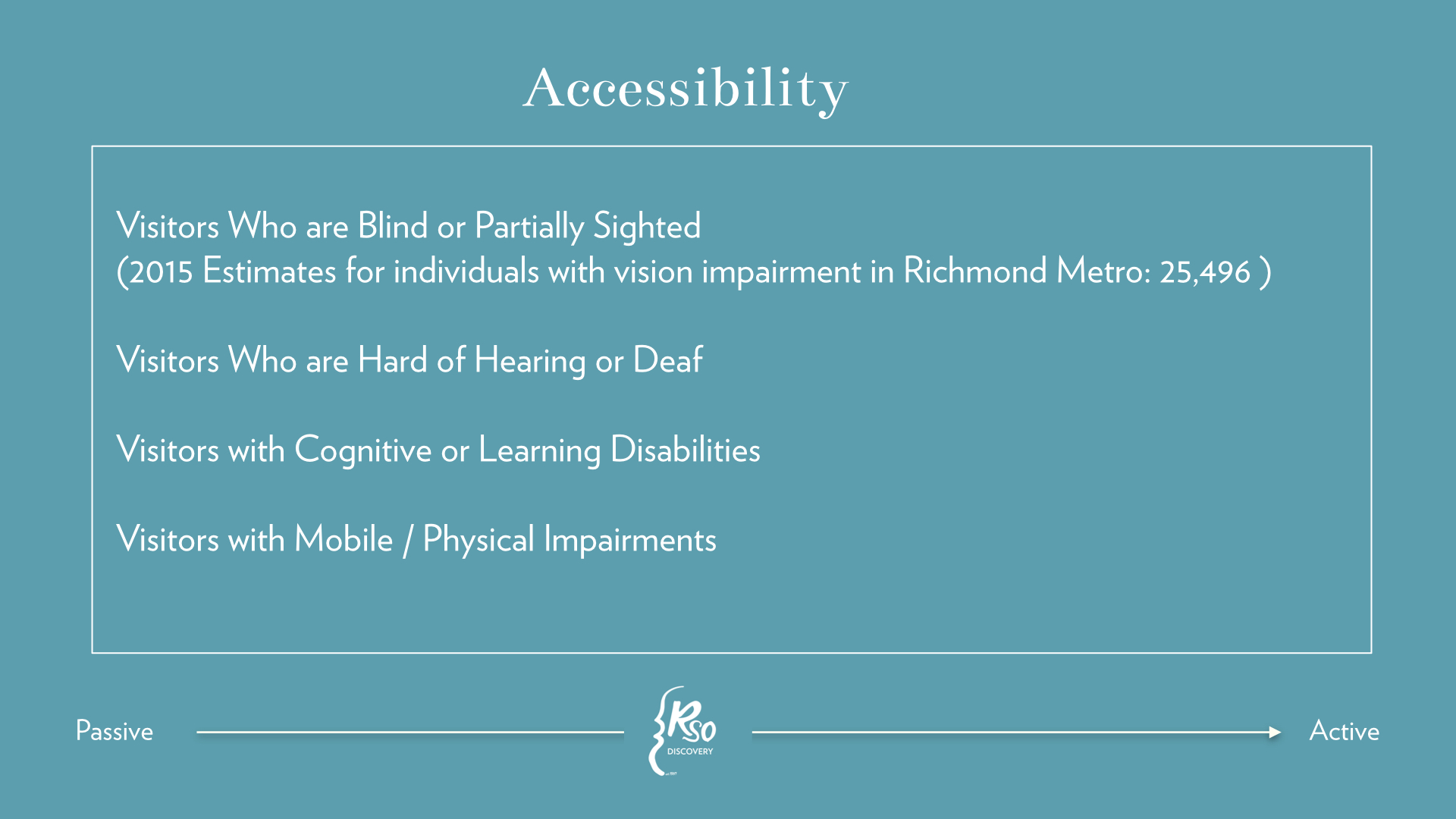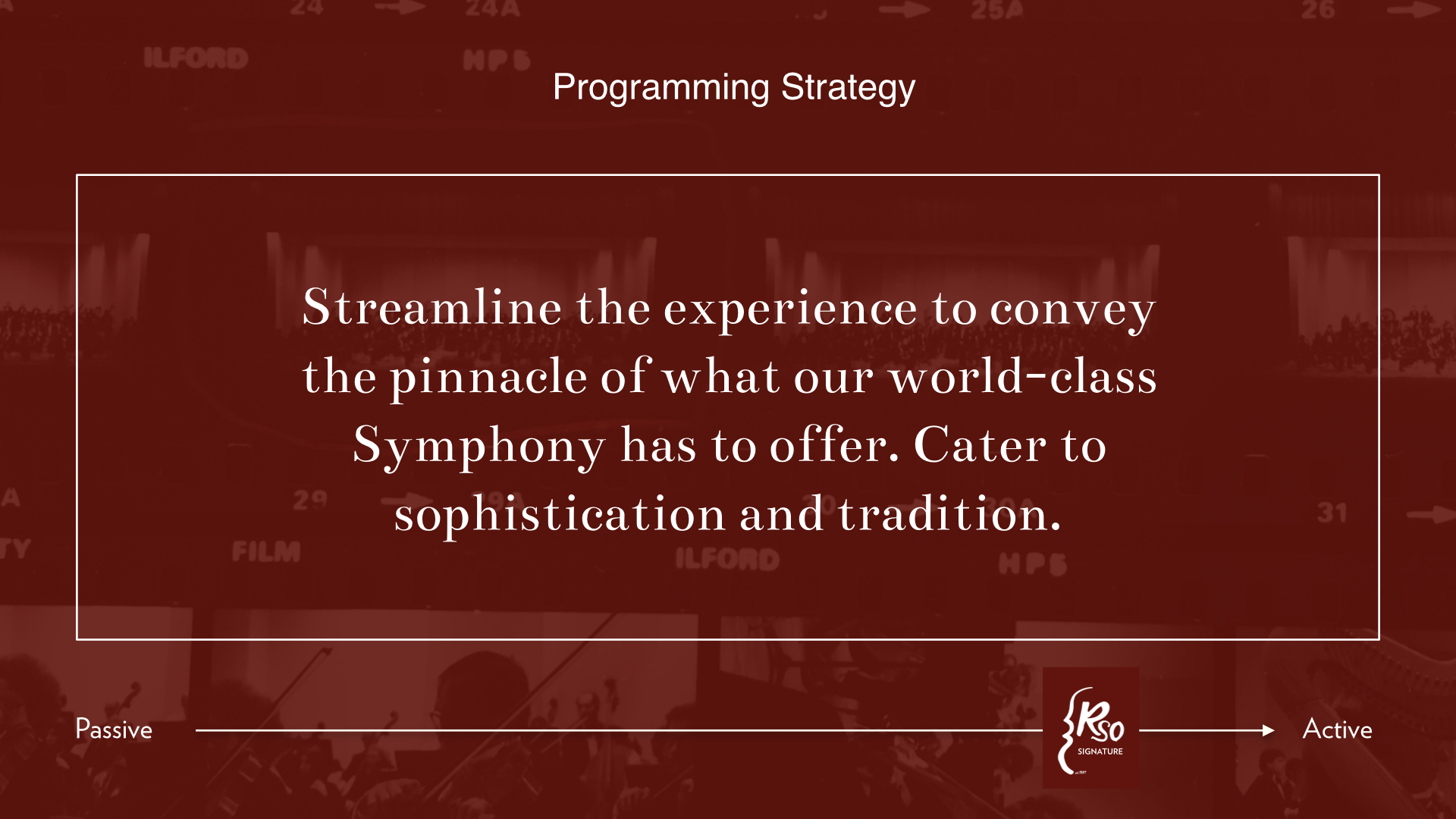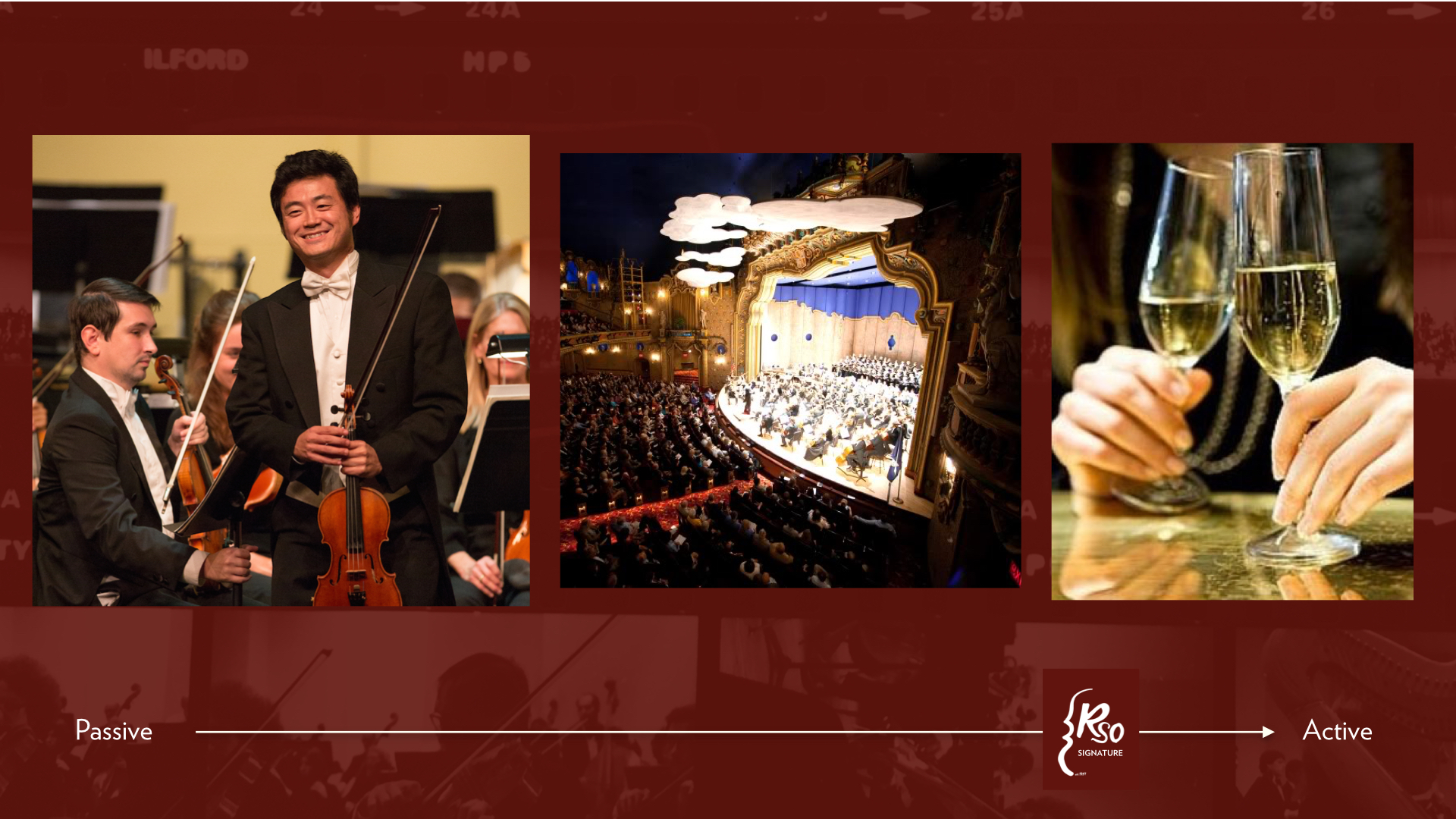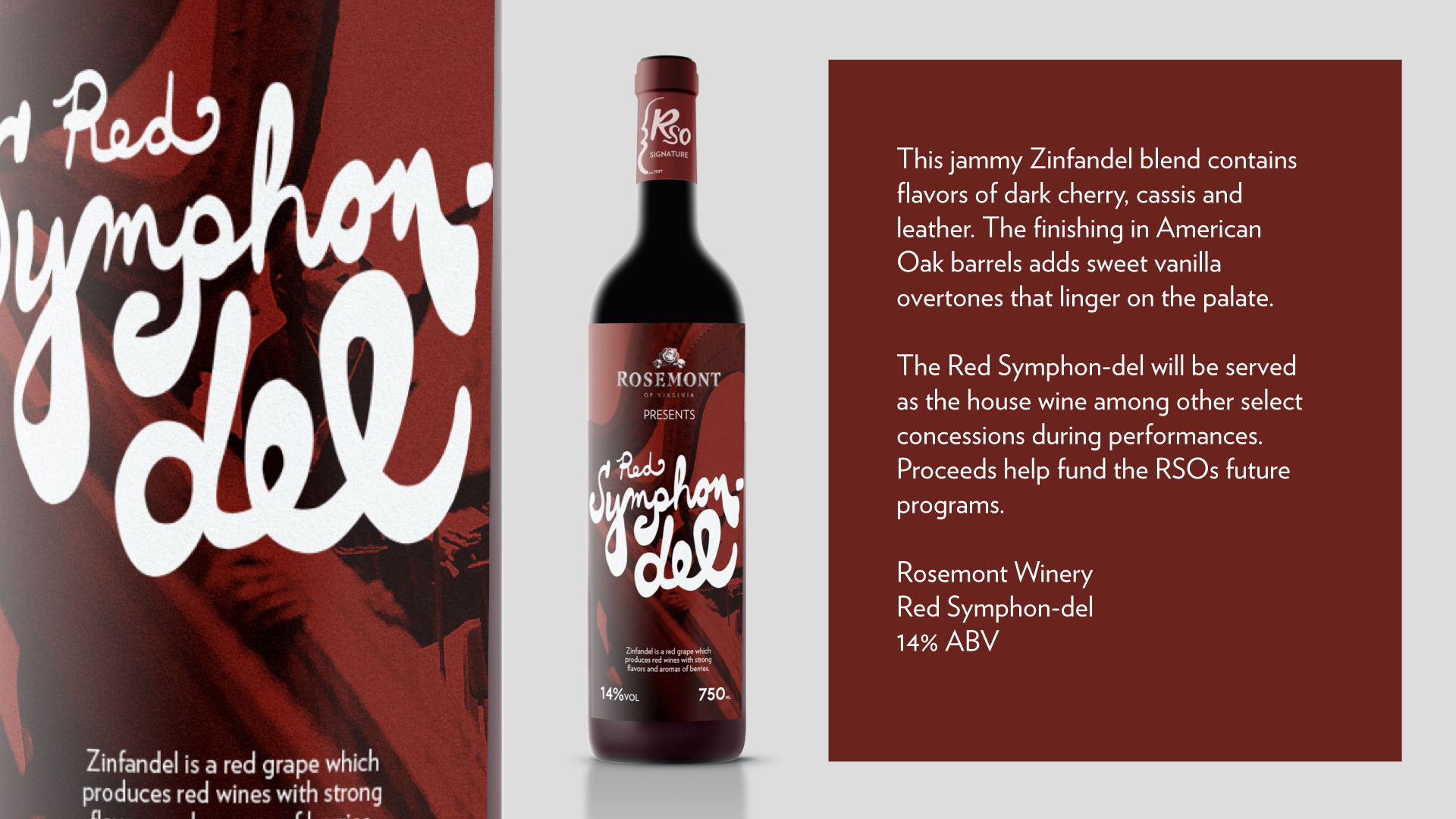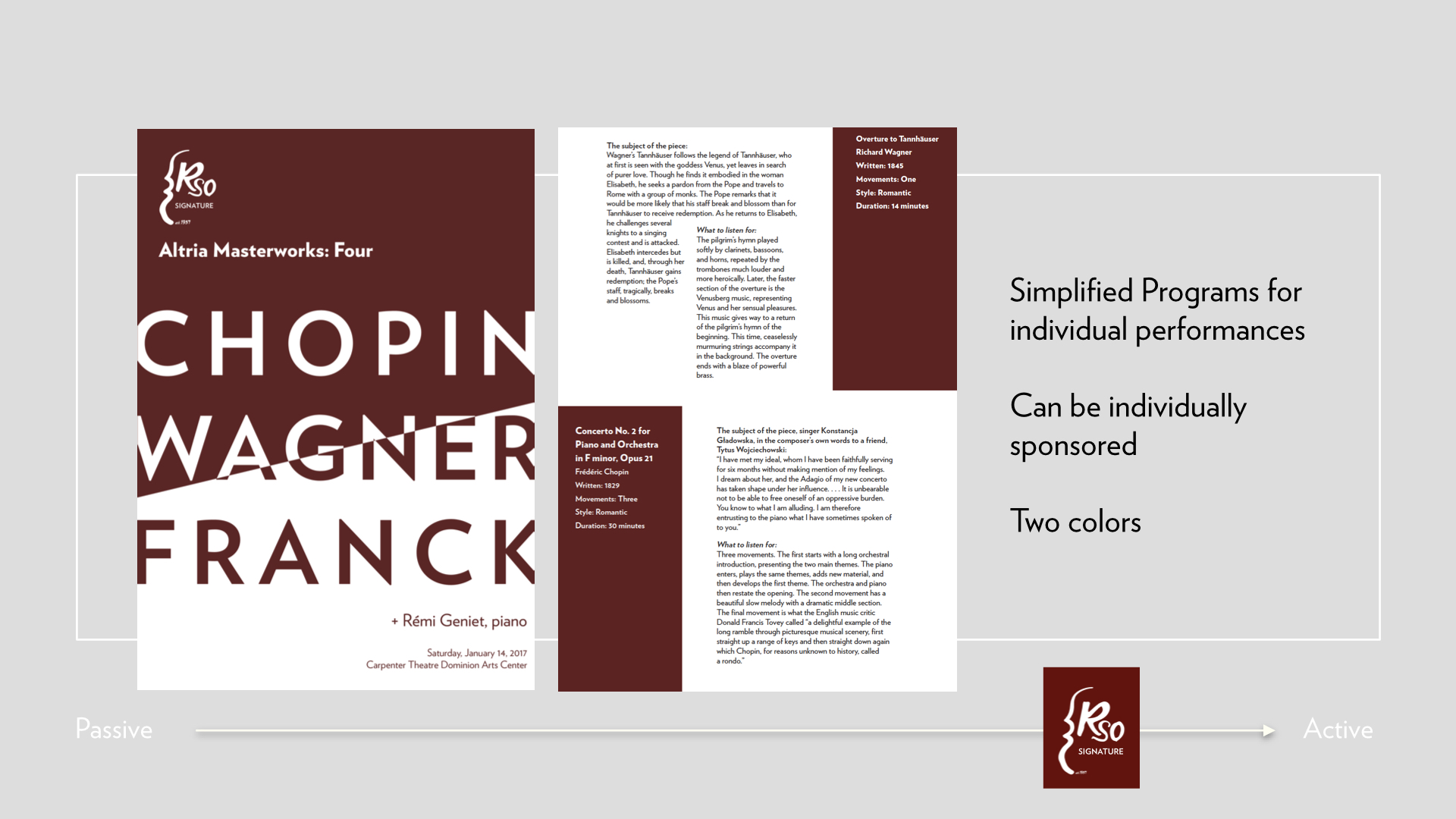 results
the rso is incorporating our ideas into their branding. one of the board members became a mentor.
my role
jessica, the art director, and i worked closely together. we talked to many people, all having different stakes in the symphony: the director, board members, the musicians, the staff, and audience members. we also dug through the symphony's archives dating back to the 50s.